Harvest Cake Sale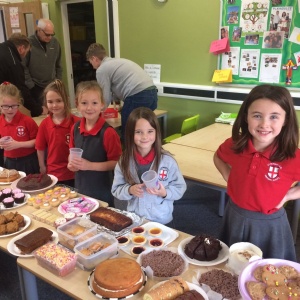 We raised over £200 for the Bishop's Harvest Appeal, supporting orphans in Malawi!
As part of their Harvest RE topic, Class 6 wanted to do something practical to share the good things that we've been given this harvest time. They decided to bring in cakes and sell them to help raise money for people overseas who don't have the same access to food and drink as we do. This year, our money is going to the Bishop of Blackburn's Harvest Appeal.
Thank you to everyone who brought in cake and to all those who came to buy some after school - we know there was a bit of a queue but we hope the tasty cakes were worth it!