The Eggs Arrive on Monday!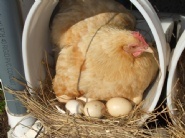 Our annual clutch of eggs will arrive on Monday....
And a first for this year - live video on the website! Fingers crossed, as ever, with technology! I hope you'll join us in watching the new life emerging; a true reminder of the Easter message.