Start the New Year in Style!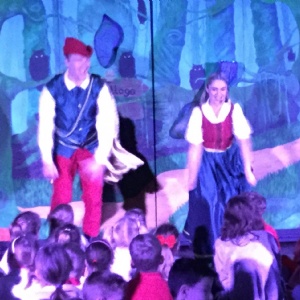 Back to school in style at St George's, with a traditional Pantomime - Snow White.
A super performance of Snow White this morning by M&M Theatrical Productions. It was entertaining to watch and good for the little ones and big ones alike!
I asked Sam what he thought he'd learned from the experience - 'Well, I suppose, don't be jealous like the Bad Queen.'
And how does it feel to come back to school to a panto, rather than just back to school?
'I've gone from Sleepy and Dopey to Awake and Ready to Learn!'
Two new Dwarfs then.
See the pictures here, or check our Twitter Feed for the video!