Multi faith week 14-18 June 2021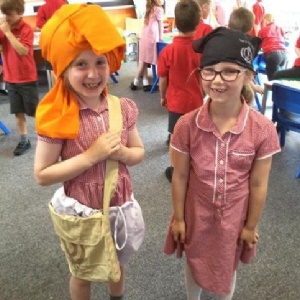 There was a buzz of excitement in the air as the usual format for afternoons at St. George's was discarded when every class went on a journey to discover more about world faiths.
Each afternoon 5 activities were set up in each class to look at the five main faiths while thinking about their places of worship, holy texts, symbols, artefacts and pilgrimages. The children were able to learn so much through drama, handling artefacts, dressing up, reading, painting, building and putting themselves in others' shoes. It was a fun-filled week which will be memorable for a long time.