Carpark News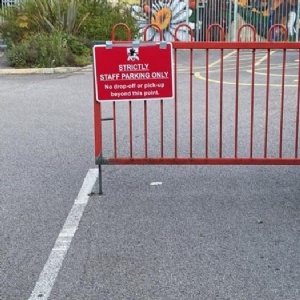 Changes to carpark usage at St George's
Good morning folks, we are now unable to turn a blind eye to the use of the car park for dropping off and picking up at school. I am sorry about this.
The car park isn't big enough for us, and there have been a couple of niggles where a car took a scrape, and somewhat ironically a drop off parent got blocked in. We needed to disturb 3 lessons to release the car, during which time the situation became quite tense as the parent was "running late"
Prevention is better than cure. So, please refrain from using the staff car park for pick up and drop offs.
Andy