Week of 26.9.2022 at St George's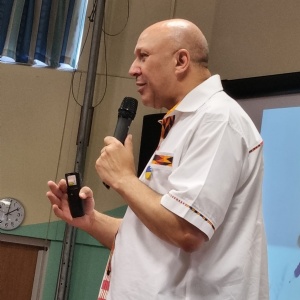 A few insights into what's excited the kids this week.
As is now a tradition, we ended our 2 week induction into our new classes with a whole school trip to Martin Mere, hosting yet again worship in the Harrier Hide. It's a beautiful experience, where we announced this years School Council, Ethos Group and Eco Lead members. Check out the gallery for all the photos.
Classes 6, 7 and 8 have a PE inter class competition in their classes tomorrow morning - developing the kids healthy lifestyles.
Year 5 are had a great day in the Manchester Science and Industry Museum. They explored the textiles gallery, revolution gallery and watched the revolution show (some of them twice!).
Year 6 hooked up with Balshaw Lane to quiz the author
Susan Whitts once again started her delightful Bible Club for our youngest children.
Mrs Mackenzie started choir for Young Voices 2023.
Class 7 had their roman Workshop day - I don't think Mrs Makepeace loved her dress though!
The teaching and learning activities that we offer - indeed that many Primary SChools offer now is absolutely superb. Truly "preparing children for their future, not our past," and ensuring that they do leave us "determined and confident, knowing God is with Us....."
Well done everyone