Week Ending 11.11.2022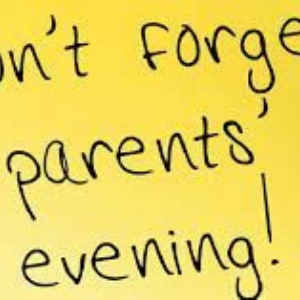 This week has been a roller coaster- ups and downs.... it has to be said. Both an up and a down was the haunting outdoor assembly, led by Ethos and year 6 to remember. Remember the horror, the fear and hatred that war brings amongst individuals, groups, communities and indeed countries. It was lovely to see parents join us... im sure, like school staff, there was a tremendous shiver as the reality of the consequences fo war once again flooded our minds.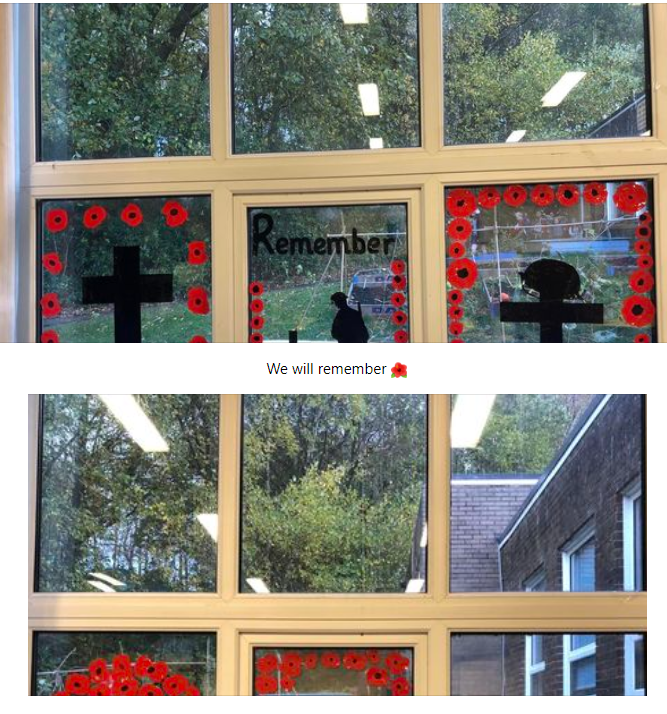 A particular high was a visit from one of our advisors, who heaped praise on the leadership of Anne and Naomi in their subject, on the diversity of the school's curriculum, on our work and involvement in the local community, and on the kids. We reminisced over how we supported each other during the COVID pandemic, and reflected upon our on going work to plug the ovid gaps. It was a heart warming visit from a wonderful advisor, and valued member of the team.
Class 5 have started their new topic about good news and look who came to visit today to give us some good news!
Santa said that all of class 5 are on his good list. We were all very excited to ask him questions and we even did a beard tug test- it is real!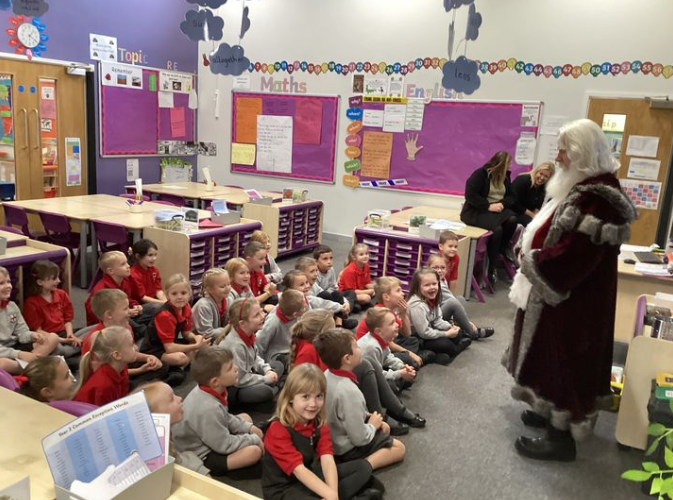 The PTFA have been heavily involved in school, working with energy and tirelessly to raise much needed funds. Thank you to all concerned.
Yesterday, Year 6 continued their sessions with Prags Cultural Educ-Asian Ltd, looking at Pilgrimage in different religions. This week, they explored how Sikhs go on Pilgrimage to the Golden Temple and Year 6 got to try first hand the experiences of Sikh Pilgrims.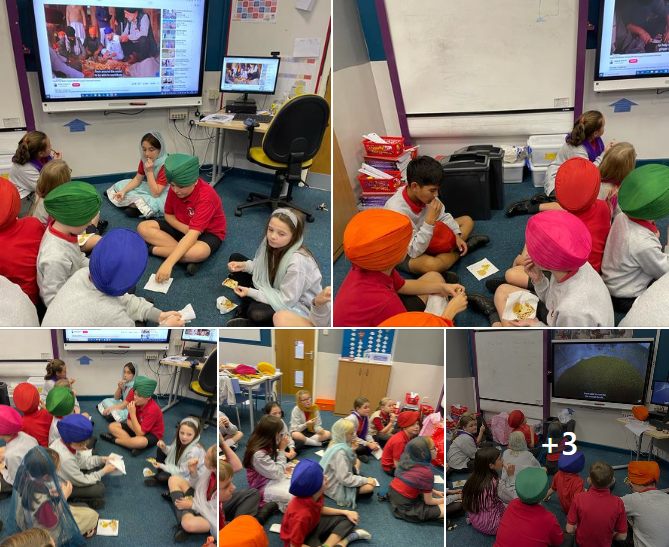 Can Class 5 solve the great fairy tale crime this morning? They will become members of the Fairy Tale Police Department to solve the clues and find the villains!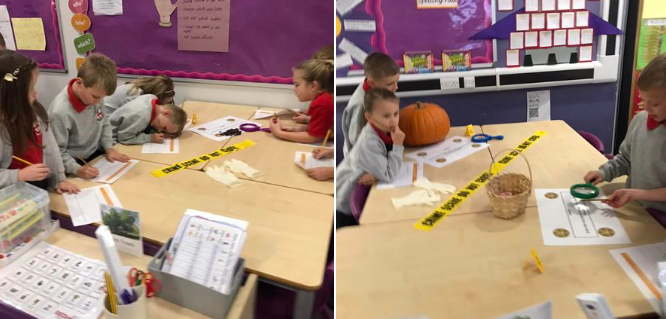 This morning there was a mysterious parcel in class 4's outdoor area. The children were intrigued to find a penguin soft toy inside with a note telling them to look after him. They have been great detectives trying to work our where he has come from. For now we are creating a cosy igloo for him in class and we are hoping to find out more in the next few days!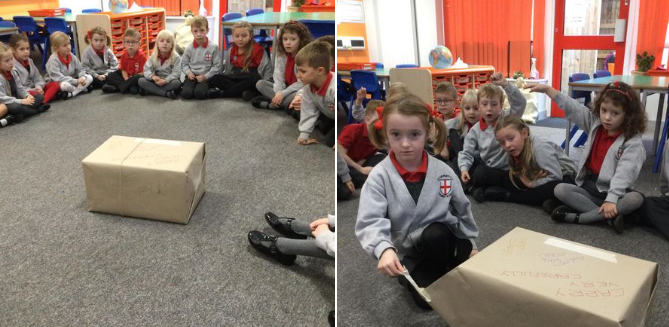 And also may I thank you all for your support, and team approach to supporting our work. Many of you don't need reminding, but if you do have a question, or a problem with what going on, it's much more effective to come and speak to us in person - we normally manage to sort out any problems very quickly, and very easily.