We ended November with a bang.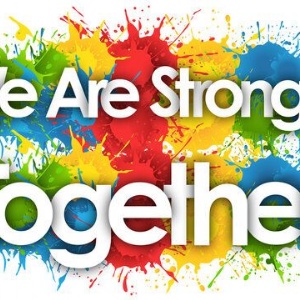 We needed November with a bang, as we enter Advent
Anne Fothergill led our worship last Thursday. She wrote to parents saying,
"Dear Parents,
Last Thursday in worship we talked to the children about "being the change they want to see in the world" (Courageous advocacy). We looked at the charity UNICEF and the work it does for children all over the world to save lives, defend rights and help children fulfil their potential. We want to support this charity but need them to come up with ideas as to how.
We showed the children the advent calendar attached, where behind each window are 24 life saving gifts from UNICEF like vaccines, blankets, school supplies etc. The children were asked to think what they could do to raise some money to pay for this £25 calendar.
Many of the KS2 children have been fund-raising by doing odd-jobs, making things or donating pocket-money.
In KS1 we have discussed how lucky we are to have all our needs fulfilled so the children wanted to give to children who don't have what we do. Our idea is a book swap!
On Wednesday 30th November can each child in Reception, Year 1 or 2 bring in a pre-loved book (age appropriate for their class) that they no longer want and we will swap it for another - all for £1. This way the charity benefits and so do the children (as well as learning a little about the importance of giving to others).
Thank you for your support."
Class 7 replicated a Steven Brown McCoo as part of their Art unit using collage materials. Parents, take a look on Seesaw soon to see more work.
Year 6 were still buzzing about the Royal Wave
Jenny organised Sports Hall Athletics... one of our PE clubs. Well done to all our team at sports hall athletics tonight. A brilliant display of teamwork and ability on show. We came 4th tonight and will have to wait and see whether our score gets us to the final. Thanks Chorley School Sports Partnership.
(more photos to follow in the gallery)
School council organised their Christmas Photo Booth for the Christmas Fair... some of the photographs are hilarious!
Reception and Year 1 continued to practise their Christmas Cafe hours, whilst year 2 continued to practise their Christmas Play. Meanwhile, Year 5 were busy learning their lines for the KS 2 Christmas Carol Service over in church.
Class 5 found that a scroll and a mysterious hook had been left in the classroom overnight. It was a letter from Captain Hook, who has heard that we have been doing a lot of work on Fairy Tales lately. Captain Hook and his fairy tale friends have decided to open a new theme park 'Fairy Tale Land.' They would like class 5 to decided what attractions should go in the park and help them persuade people to visit!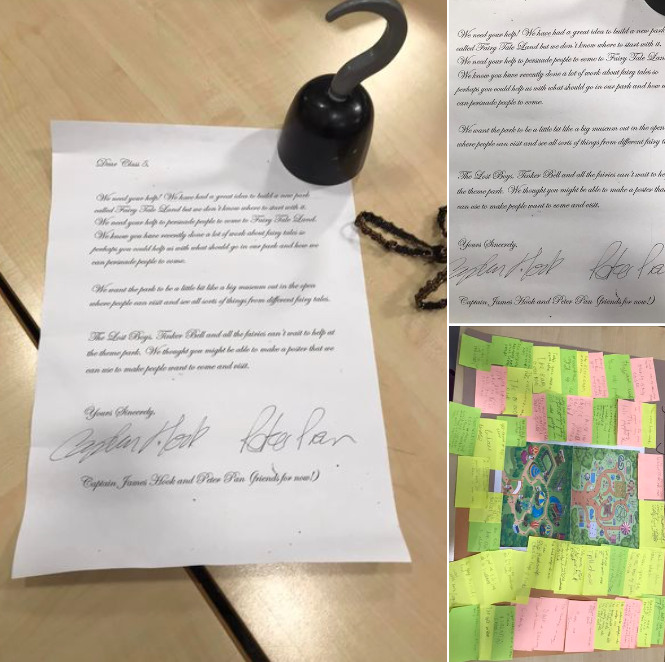 The class studied fairy tale pictures and books to decide on possible names for the rides and attractions. The children came up with some fabulous ideas, including, The Big Bad Wolf Chase, The Evil Queen's Mirror Maze, The Giant's Sky Castle and Jack's Beanstalk Zipwire. Well done!
All very exciting. Very exciting indeed