The last news strip of the term. Thank you everyone for all your hard work.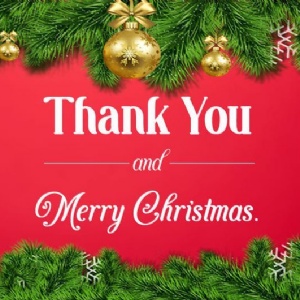 Merry Christmas everyone. take head of my messages however at the end of the Carols and Nativity etc. If this isn't a Happy Christmas for you, may I wish you a hopeful Christmas. Andy, and the whole team at St George's
Can you really believe another year has passed? We're all another year older, and time has passed us by once again—time we can't get back. What a depressive start to the 2nd final newsletter of 2022. Maybe. But what a great way to start the holiday… by being present in the moment…. And enjoying every minute of the holiday, and 2023.
Let's try hard not to worry about the future… of course, there'll be choppy waters out there that will come our way, but let them come to us…. There's no point swimming out to them.
And we will make mistakes, do things we regret. When we do, focus on the apology—either giving it, or accepting it. And move on as quickly as we can.
The birth of Jesus is not about being perfect—indeed the birth of Jesus was fraught with difficulties, trials and tribulations, just as life is. Starting with the pregnancy itself – Mary was only a young girl, probably about 15 or 16, was unmarried, and was worried how Joseph would react.
This morning I read the passage in the bible where Jesus is brought to the temple in Jerusalem according to the law. Mary, Joseph and Jesus are met by Simeon who has himself been waiting for the promised messiah. Simeon is one of those characters that I find interesting. It is easy to read the passage and think that he was waiting and then it happened just as he expected, as the bible presents the information in a matter of fact kind of way. However, the waiting must have been significant and whilst there was a long-term hope of the promise of seeing Jesus before Simeon died, the waiting required faith that God would honour His promise. I often think that the bible covers the passage of time in a line or a page but, in reality, the time may have been months or years and there must have been times of sadness and doubt as the time progressed. The journey as a disciple is not always straightforward and can be paved with difficulty, but it is filled with the hope of a promise that will be fulfilled. And so as you wait for Christmas with joys or difficulties ahead, remember people like Simeon who held onto the hope of Jesus and found the ultimate contentment of meeting Jesus and receiving fulness of life. Mary and Joseph faced other problems as well, not least finding place to rest - there was no room at the inn, they had no family around to help them, and very little money. Problems which in time they dealt with, and successfully overcame.
I pray this Christmas that the "Good News" of Christmas is the start of a gradual period where peace, and comfort return to everyone's lives, and I do also continue to pray most earnestly for those of you who I know are having it unfairly tough at the moment.
So enter into the Christmas Period with gentleness, calmness and with a determination to accept and forgive imperfections, not just other people's, but our own.
Settle down, pour a glass of mulled stuff, focus on the good stuff.
Take it easy, thanks ever so much for your support, friendship and banter over the last term, and I'll see you in 2023. (I'll update the webcam at some point over Christmas - or rather Simon Newell will.... the 1st thing you need to know is the Panto, Beauty and The Beast when we return. Feel free to dress up kids as a character from the Panto, equally feel free to come to school in your full school uniform! It's upton you. But don't be shy - be a trend setter. Does it really matter if you're the only person who dresses up year 6? Of course not!
Andy xx
The education, fun and challenge continued right to the end. This week:
Class 7 are attached to their friends today to help raise awareness for Amina, the girl we sponsor in Togo. She wrote to us all about her friends and we wanted to do something with our friends too!
It's making writing difficult, but it's helping us think about Amina all day!! Thank you to class 7 for raising £30 for Amina's sponsorship this month.
Huge congratulations to the Juniors, especially the leaders on this occasion year 5, for a hugely emotive Christmas nativity; the singing, dancing, acting were all perfect - and you can't get better than that! Here's to living with o living with faith, hope and love.
Well done to all our junior children for getting involved in the fund raising for the Paddington/ UNICEF advent calendar.
I am so proud of you all for thinking out of the box and coming up with amazing ideas to raise money. You have organised cake sales, sponsored silences, selling crafts and other amazing uses of your talents. You have surpassed all our expectations and raised over £180!
Added to the £100 that KS1 raised, as a school we have raised £292.32!
Big thanks too to all parents for your support.
All of the money raised has been split between UNICEF and Derian house and sent to them today - you will be helping children near and far.
Follow this link for some photographs of the Christmas Party, and Christmas Lunch day
Have a wonderful Christmas everyone, and as we said at the end of each Nativity, or Service, Christmas does stir a range of emotions, but remember hope never dies - occasionally it does fade, but it never dies. So if this Christmas isn't a happy one for you, then please, have a hopeful Christmas, and lets hope for, and work towards a better 2023.
Andy