W.E 10.3.2023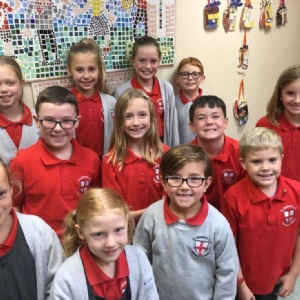 An update of what's been going on around the school over the last couple of weeks.
Spanish lessons in year 6 have been well received. Mark says,
"Year 6 es la leche!
Over the past few weeks, Year 6 have been learning Spanish. They have learned grammar, including masculine and feminine nouns, how to conjugate verbs and even looked at using reflexive verbs. They learned how to describe their daily routine and produced some fantastic booklets as a result of their hard work.
Here are just a few of them....
It's been a pleasure to teach Year 6 a little Spanish. Hopefully they continue in high school.
PS 'es la leche' means 'is awesome' (though literally translated it does mean 'is milk')"
Prags wishes us all,
"Happy Holi!
Also known as the festival of colours, it's a festival celebrating good over evil and marks the coming of spring.
Celebrated by Hindus, Holi is separated into two days.
Day 1: Jalanewali Holi is the day when friends & family gather after sunset to light a bonfire and sometimes throw grains & popcorn into the fire.
Day 2: Rangwali Holi celebrates the beginning of spring, where people come together to play with coloured powder & water.
Dance club
celebrated their work this week at Parklands. So proud of our dance team and the effort they have put in over the last few weeks. Dance club is still on up to Easter.
Class 5
What a beautiful walk to our local area of beauty, Duxbury Woods. The children have been looking for inspiration for characters in their upcoming independent write. Which animals of Duxbury will whisper in the ear of the man with axe? What will they say to stop him from chopping down the trees? The children came up with some fantastic ideas. Well done. We also looked for signs of new life, played pooh sticks on the river and sang around the pit. What a wonderful afternoon
Tamsin Mori, author of The Weather Weaver series, visited year 6 this week. Kids are asking some great questions.
Class 4
looked absolutely amazing this morning! We have been having a great time in our colour teams searching for lost fairy tale items!
A great school, great kids, great fun, great learning - tremendous atmosphere preparing children for their future, not our past.