W.E. 17.3.2023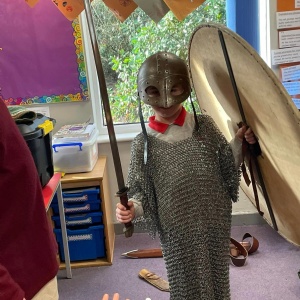 A full on week - lots going on..... arguably too much!
Year 5 talk Bikeability
And we're off!
If it is easier for you, the children can leave their bikes at school tonight. They willl be brought in from the Muga at the end of the day and stored in school overnight. If you want to take the bike home tonight, that is fine . It can just be brought back in the morning.
Class 7 have had a visit from our ducklings this afternoon
Year 5 update - Our afternoon with Prags.
Today, history was made when "Nattu Nattu" from the Indian film RRR won an Oscar for best original song. It even beat Rihanna and Lady Gaga!! The song is about everything being ok and about gaining respect for each other's cultures and backgrounds. The film is based on friendship, perseverance and forgiveness...some of the values we teach at St George's.
We've all enjoyed Prayer Days - a beautifully playful journey....
Year 6 enjoyed their prayer days session with the hand to mouth team. They took part in a Godly play about the parable of the mustard seed.
Class 3 had a visit from the Hand to Mouth team as part of our annual prayer days. We learned about Maria Gomez from El Salvador. Her church made a cross to celebrate her life and commitment to the church.
We made crosses in the style of El Salvadorian crosses all about our lives.
Class 7
have been experimenting with different watercolour techniques including wet on wet, dry, sprinkling on salt to get a crystallising effect and gradient. Great work!
On Wednesday 22nd March 2023,
Young Voices are going to perform at the Fosterfield Day Centre (Eaves Lane) at 2pm. We will be singing a selection of songs from the concert, and it will roughly last for 30 minutes to ensure the children are back in school for their usual pick up - a coach has been organised to transport the children to and from the venue. Please note trip is for the children in the Young Voices Choir. If you're happy for your child to join in, please fill in the form below.