Term Ending 31.3.23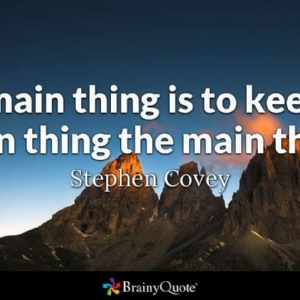 Well done to all our cross country runners .
You all did so well and didn't let the mud and wind slow you down at all. Very proud of team St George's. Thank you to all the parents and staff for your support too.
It's all been happening in year 5...
ALIEN LANDING AT ST GEORGE'S
Today, Year 5 came in to find their classrooms trashed, mysterious slime all over the place and St George's featuring on the BBC news website.
Rumours have spread about a possible alien landing at school some time between 9pm Sunday and 6am Monday. Having seen what our national broadcaster had to say, year 5 got to work as investigative journalists, interviewing Mr Purcell and Mr Higgins as well as listening to voice recordings from Miss Bolton and Tom Fothergill, the latter being the first to raise the alarm. Mrs Fairhurst was also able to provide some information and year 5 have spent the day trying to piece together the story.
Here are some photos and videos from the day, including press conferences with Mr Purcell and Mr Higgins.
The truth is out there….and year 5 will find it and report on it.
Also in Year 5
It's time for Art... we created a cushion covernuaing the Indian art form of Batik. We also did batik on paper using wax crayons and paint.
Well done Year 4.....
Easter Service was magical, lovely and enjoyable. The leaders were superb, they acted well, sang brilliantly and retold the story with care, passion and sensitivity. The first followers were also crucial to this who were amazing with their singing, and really did provide us with a treat as to how to do the little things well. Well done everyone, and Happy Easter to you all.
Movie Night
Another really enjoyable evening… I pottered around the school, generally resting in the Library where I could see Receptions Film, and could hear the films along the Promenade, and could smell the Popcorn from Upstairs - what a delight! I found myself chuckling away writing the newsletter…. So it's probably littered with more errors than normal! Massive thanks to Thomas and school council for organising this traditional evening… Unlike myself, Movie Night doesn't tire… the kids love it!
Can anyone help class 5?

As part of our history topic next term, Class 5 will be looking at the changes in communication history over the past 100 years or so. It would be fantastic if anyone could provide any telephones from the past century that we use as a 'curiosity display' in class. I am looking for any of the differing styles pictured and I can promise they will be well looked after.
Also a call out to any Grandparents or family members that may have worked in the communications industry/telephone exchange and would like to come in and chat to the children? That would be amazing. Thank you, Lisa Towers
Class 6
had great end to the term with this morning's Easter Egg hunt. They had fun searching around school. Happy Easter everyone, have a lovely break!
Class 5
finished their explorers dance unit with a quest through the Amazon to find the treasure.
They have all worked really hard all term and wanted to show you our finished piece.
And of course, we conclude every term, and half term with a tea party...
These lucky children have been picked out of the leaf draw and, after filling themselves with yummy snacks, are escaping the rain by playing games inside! Well done to all our leaf winners this half term. Maybe it will be you next time?!