Weekend Chick News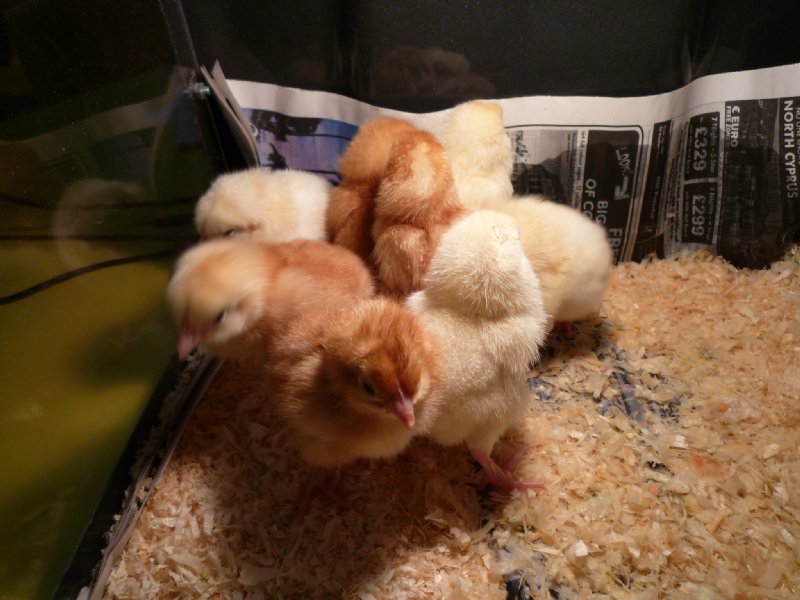 Are you wondering what our chicks are up to this weekend?
Saturday Afternoon
The chicks have had a lovely time with Mrs Kellie, her two boys have done a very good job of looking after them. The pressure was on for Mrs Kellie to adopt two of these cute fluffy bundles of fun . . . . but then the boys met Oxo and Paxo, checked the henhouse for eggs, saw the amount of mess they make, and seem to have changed their minds! Hopefully, Oxo and Paxo will be making a visit to school on Monday, so that the children can see just how they grow. Their hen house will be clean as I'll be doing that ready to move it to their summer location further up the garden, but I'll take some photos before I start, they really are messy animals!
If you spot the chick with a spot on its head, that is Class 2's chick - I'd love to know what it's called!
Friday evening
The chicks have been on visits to some of the classes and will continue this next week. Class 2 are the first to adopt and name a chick. I'm sorry - I just can't remember what it's called. Maybe someone in Class 2 will let us know! I'm sure we'll some photos of the chicks on their class visits on the website soon, look out for that.
Over the weekend, the chicks are spending some time with Mrs Kellie before going to stay with Mrs Brown. They should be back on the live webcam for some of the time, so keep watching out for them.
You may remember that one of our chicks was a little 'premature'. We have a good news update on his progress. He was beginning to struggle a bit, as the other chicks hatched and the natural process of competition began. He was discretely removed from the main brood and has been in the 'Special Care' unit in the staffroom recieving the best TLC from the teachers. We continued to consult Irene as to the best treatment; he had gentle sponge baths, a snuggly fleece blanket, and plenty of warmth, water and food just like the other chicks. Although he has had his ups and downs, he has surprised us by making very good progress. He is still quite small, and weaker than the other chicks, so instead of joining them in the brooder box, he was collected by Irene this morning and is now back at the farm with another 'rescued' chick, so they are keeping each other company. This is almost as important as food and water for chicks - they love the company of their siblings! It helps to keep them warm and safe as they snuggle up together. Here is a picture of him this morning when he visited Class 3 just before leaving us.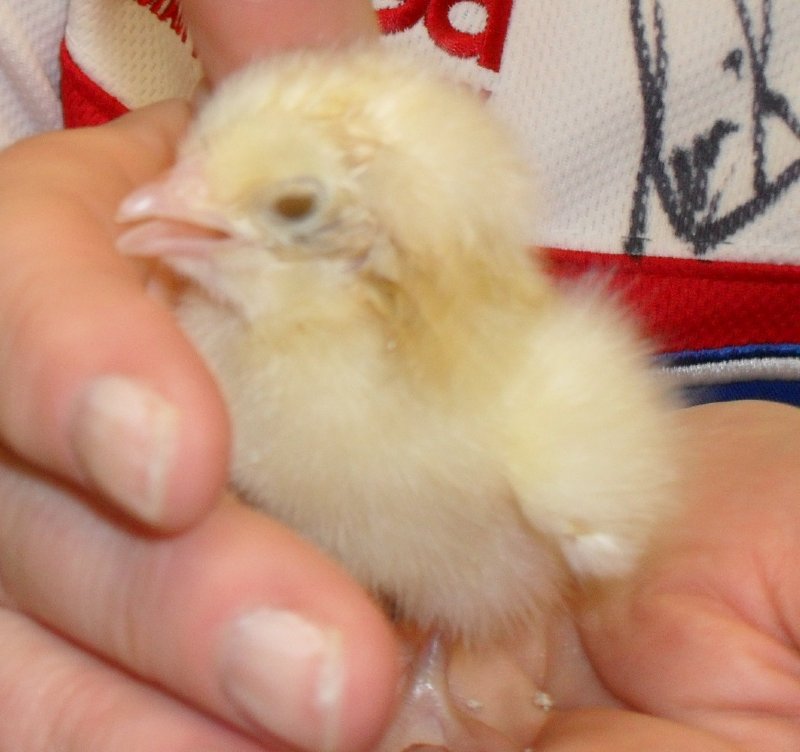 No comments have been left yet.