Keepmoat Competition Winners!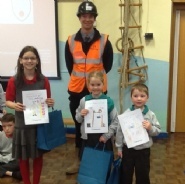 The children have been asked to design a safety poster to warn of the dangers on the building site.
Edward Holt, from Keepmoat, came in to this morning's worship to award the competition winners with their goodie bags.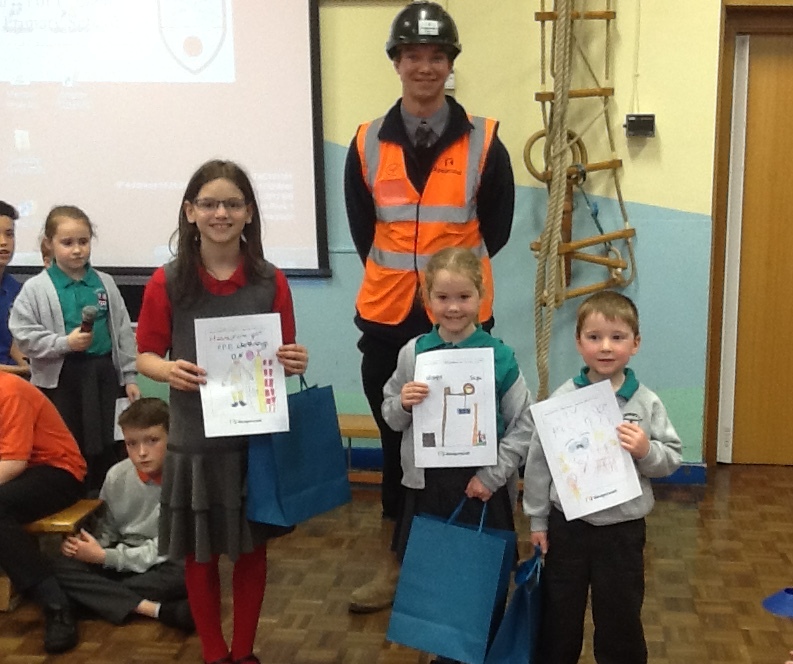 As well as receiving the goodie bags, the winner will be looking forward to seeing their poster blown up and used around the site. Be sure to look out for it, and take heed of the good advice!