Eggstra Special Eggs!
It's that time of year again, and the eggs have arrived in school!
This page has information about our Egg Hatching Project, all the latest updates from this year. Once the eggs begin to hatch, we will stream the video feed below. On the left, you will find links to the Chicks Photo Gallery and highlights from the previous years.
The eggs arrived this morning and they are now nicely warm in the incubator. They are expected to hatch from Wednesday, but they sometimes take us by surprise and appear earlier. You can watch the live video stream as the eggs hatch. The video stream will be live from around 4pm each day, and will run for 8 hours, technology permitting - it doesn't always go smoothly!
If our YouTube video is not live at the moment, you can watch all the previous videos here.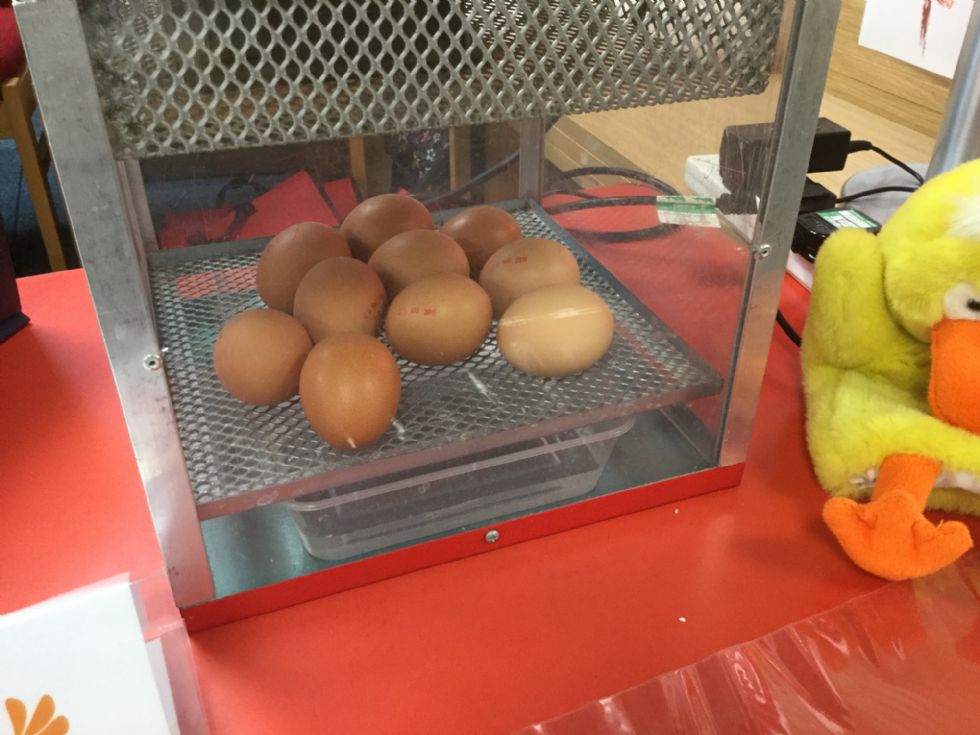 No comments have been left yet.