Ducklings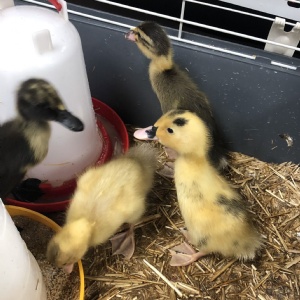 Five little ducks went swimming one day....
Friday 1st April
Last live stream of the term....Happy Easter everyone!

Thursday 31st March
The ducklings have now relocated to their first temporary accommodation. They will be getting another new home tomorrow, and then spending Easter with Mr and Mrs Higgins. They will also be making more classroom visits today and tomorrow.
Our five little ducklings have had a lovely weekend staying with Mr and Mrs Higgins, making the most of the lovely sunshine in their garden.
This week they will be visiting all of our classes and learning how to swim. They will be off camera whilst on their visits, but we will upload some photos and videos for you! Let us know what you think of them using the Comments Box at the bottom of this page.
No comments have been left yet.