COVID 19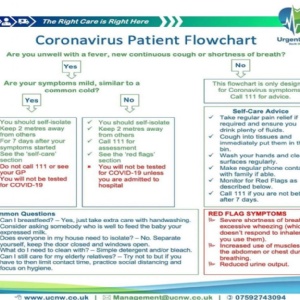 AVE COVID 19. Latest updates will appear on this log, newest content on top
18/01/2020
Zoom Lessons
As teachers once again modify their lessons so that they fit zoom, may I remind you that there will be a lot of nerves around - it difficult to explain the tremendous pressure staff feel zooming into your homes. Please, I beg, should it go wrong, should mistakes be made be kind. Don't become keyboard warriors. Don't be critical. Be kind. I have to say, and please indulge me….in the unlikely event that I see any negative comments about a teacher on line, then they will immediately cease zooming out. Not because I'm precious, but I am protective of them, and I'm protective of the relationship between teacher, parent and child. So please, even though there is now more scope to undermine the relationship, please don't. Do share your negative thoughts with me– you can shout, scream whatever at me…. but not the staff who are doing their very very best, and going so far beyond expectations in zooming into your homes.
I'm not a fan of comparing schools.... We all do our best... But I must confess, I don't know of any other Primary School that offers this. Not hubris, just appropriate pride in the work of the staff, who deserve, indeed are entitled, to my full protection, and support.
Information to Parents
A copy of the letter to parents can be found here.
We will send information to you such as ZOOM codes, timetables etc via Seesaw, Text and Facebook.
Andy will do a 'POP UP' 7:00pm TODAY .... this is to predominantly to speak to the children.
He will do a ZOOM meeting at 5:00pm TODAY to speak to parents, and answer any questions you may have. Codes can be found on Facebook.
15/10/2020
Face Masks
Folks, every indication now is that Lancashire is going to be placed in tier 3.
Whilst this is not yet confirmed, and in essence its confirmation is irrelevant, I will be asking everyone from year 7 to aged 77, unless clinically exempt, indeed I'll be begging and imploring the same to wear facemask during pick up and drop time periods. This is for you, and for me. It won't stop bubble closures, but it may, just may stop me or you catching this blasted virus.
We can't really begin to understand the science, but we can perhaps understand the risks, and the prevention measures we can deploy. Accordingly, the newsletter will come out on Friday this week, containing this request.
If nothing else, thanks for listening. Andy.
02.10.2020
Message from Mr P ...
Oak Academy
Seems appropriate to share.... Just popped up on my Facebook!
National Oak Academy is here to support you.
Flexible Resources you can use ...
21.09.2020
You may have heard Chorley is having increased restrictions placed on it from Tuesday. There are no changes needed to procedures at St George's. Children will not be asked to wear masks! Where has that come from!?
Staff will continue to wear face shields around school, and duty staff in the morning and evening will don an apron, and face mask during this period of enhanced restrictions.
What you do outside of school in following, or ignoring the guidance, has just as much impact on keeping St George's safe and open for all as how we act in school.
We enter a Lancashire lockdown from 12.01am Tuesday morning.
Lancashire Lock down Explained from Lancashire Post
15.09.2020
Latest News about COVID 19
In the spirit of transparency and honesty it is right and proper to inform you that a parent of a reception child has tested positive for Covid19. The child is symptom free and hasn't been in school since Friday Lunchtime. The family is isolating for 14 days. No further action is needed it is just an information sharing exercise. Please use this information to remain alert but please do not let panic or alarm to set in.
14.09.2020
Seesaw Codes
If your child's current Seesaw Home Learning code has expired, don't worry-new codes will be sent home later this week, along with an updated password letter and all the details you need for our online resources. Please bear with us while we get all our resources updated before we send this. Also, please note that our teachers may not have updated all the children's allocations just yet, but will be doing so in the next couple of weeks.
Church Services still go ahead
Just for your information - the new rules regarding gatherings of up to 6 people don't appear to apply to Churches so Sunday's Back to School service will go ahead as planned. Thank you.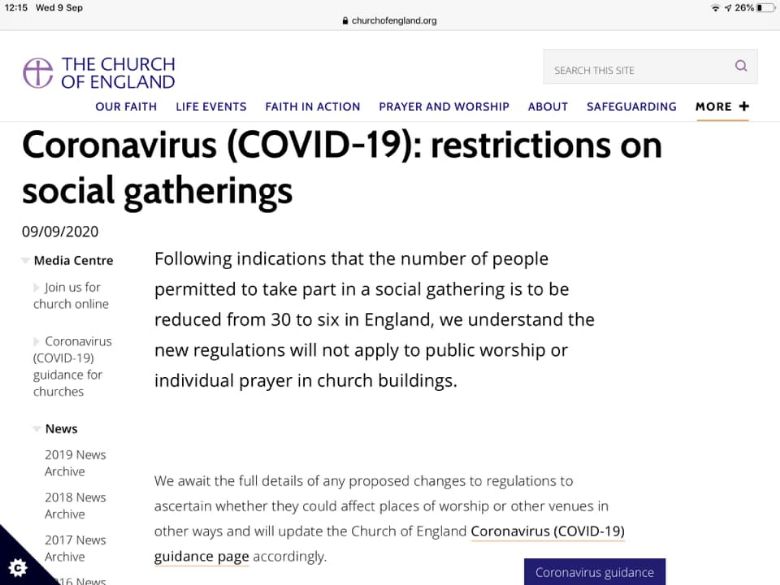 Open Evening - St Michaels' High School Details
Saint Michael's virtual Open Evening tonight at 5.30 - 8pm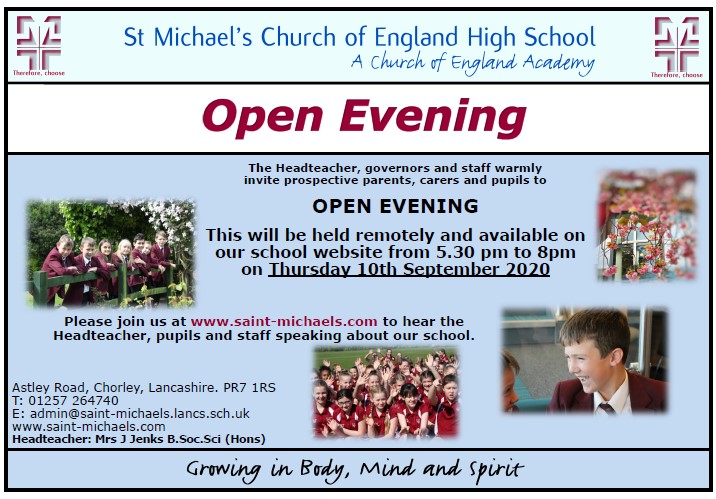 08.09.2020
Back to School Service at St George's Church
It's the Back to School service at St George's Church this Sunday (13th September) at 9:30am. Children are welcome to attend in their school jumpers and take their school bags (if they've arrived!) to be blessed.
*EDIT*
This year we would ask the children to sit with their families rather than in school groups.
Thank you.
07.09.2020
Miss Makinson's Class Update
Afternoon everyone.
Both Antonella's (Head of School at Mossy Lea) and Beth's (Class 6 Teacher) results have now come back negative.
Beth will now continue her self isolation until Monday 14th as per government guidance, but as she is fit and well, will zoom in her lessons.
Thanks ever so much for your well wishes this morning - it helps.
This is just life now.
I'm not fishing here, so please don't think I am, but if any of you with friends and links to other schools who have slicker plans then please let me know! It's a learning curve for us all. I'm not too proud to steal off others in situations like this!
Track and Trace - Staffing Update ....
Good morning!
Beth Makinson (Class 6 Teacher) has been contacted by track and trace. Beth had a COVID-19 test over the weekend and is awaiting her results. Beth has no symptoms and feels well. Children can attend school as normal. The children will be supervised by school staff, and Beth will zoom in to teach.
Any questions, please email/ring me.
Andy
01/09/2020
A Prayer for the New Term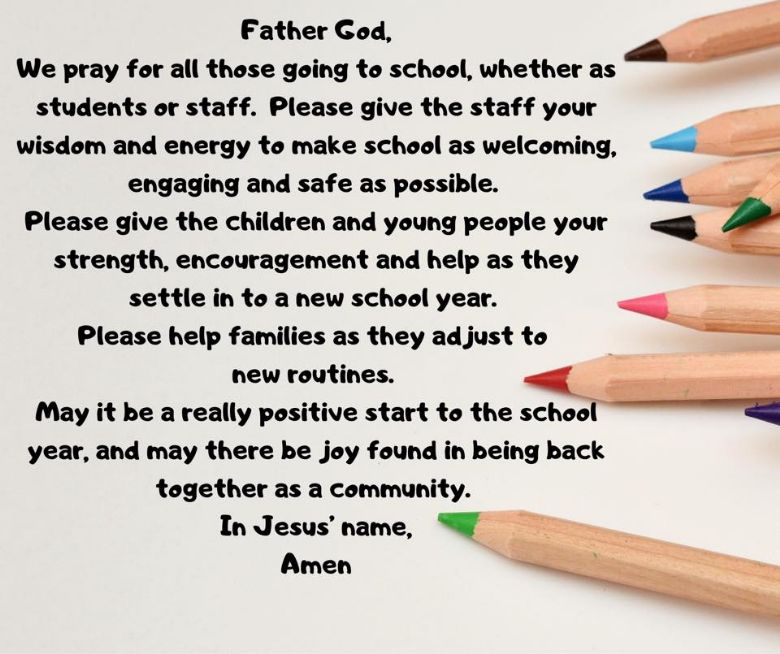 Miss Cook's Absence
Folks, a message for parents of kids in class 5 (new class 5)
Nic is going to be absent from school for a while. Although this is sad news, Karen Barclay will be covering the class, which is ace news.
Karen, a fully qualified teacher, is lovely, and well known to the kids.
As always, apologies for this sudden change.... Nic will be back soon... X
Contact with the Headteacher
Parents, if you need to speak to me, or a class teacher, let's try the phone, or zoom in the 1st instance.
If you need to come into school, please wear a face mask at all times.
Cheers Andy x
Return to School
Hi folks, ready for tomorrow!!??
I think we are....#
Do we all know what we're doing tomorrow, or at the very least, are not bothered that we don't know!!??
Staff will be out.... All will be well..
Reception parents.... Chill... We're ready, and all will be well.... Just remember your face masks please if your coming into school.....
Take it easy everyone, and sleep well.... All will be fine. Promise.
Travelling to School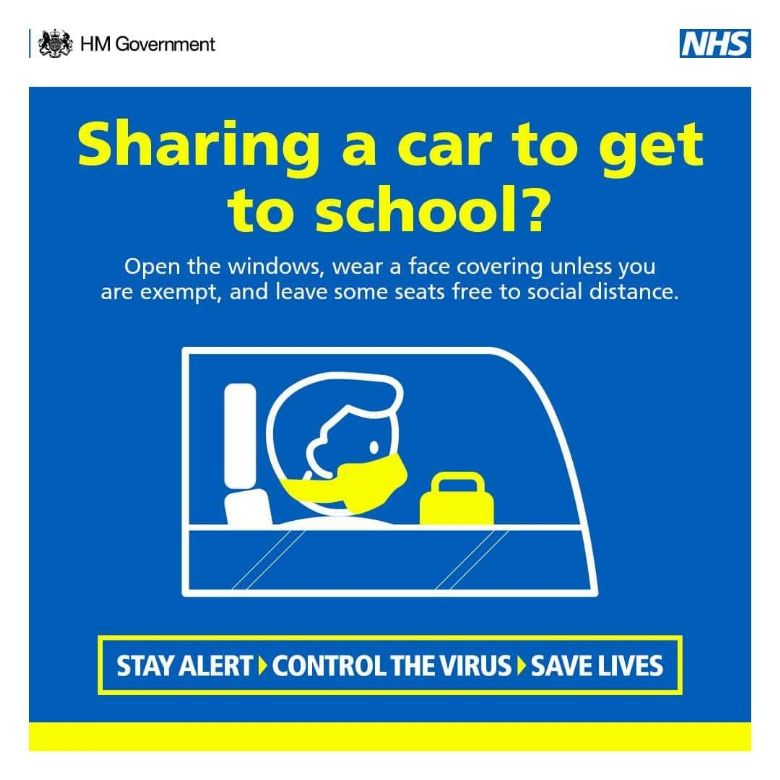 31/08/2020
Risk Assessment and Memo to Staff update
Question and Answer Zoom Meetings
Good morning all, and almost welcome back! I hope you are safe, rested, and enthusiastic about the term ahead....
There will be 2 zoom meetings today, one for new parents, one for, err, old parents. ie. One for children starting in reception, and one for parents of children in the new year 1 - 6.
Here are the details.
This is just a question and answer zoom.... Should you have any unanswered questions.
What I would say is let's not worry about the little things.... Water bottles, book bags, reading books.... We're all learning together. And we'll all be fine together. Promise.
So for now. Enjoy the sunshine.... Relax. We've got this.
See you soon.
Andy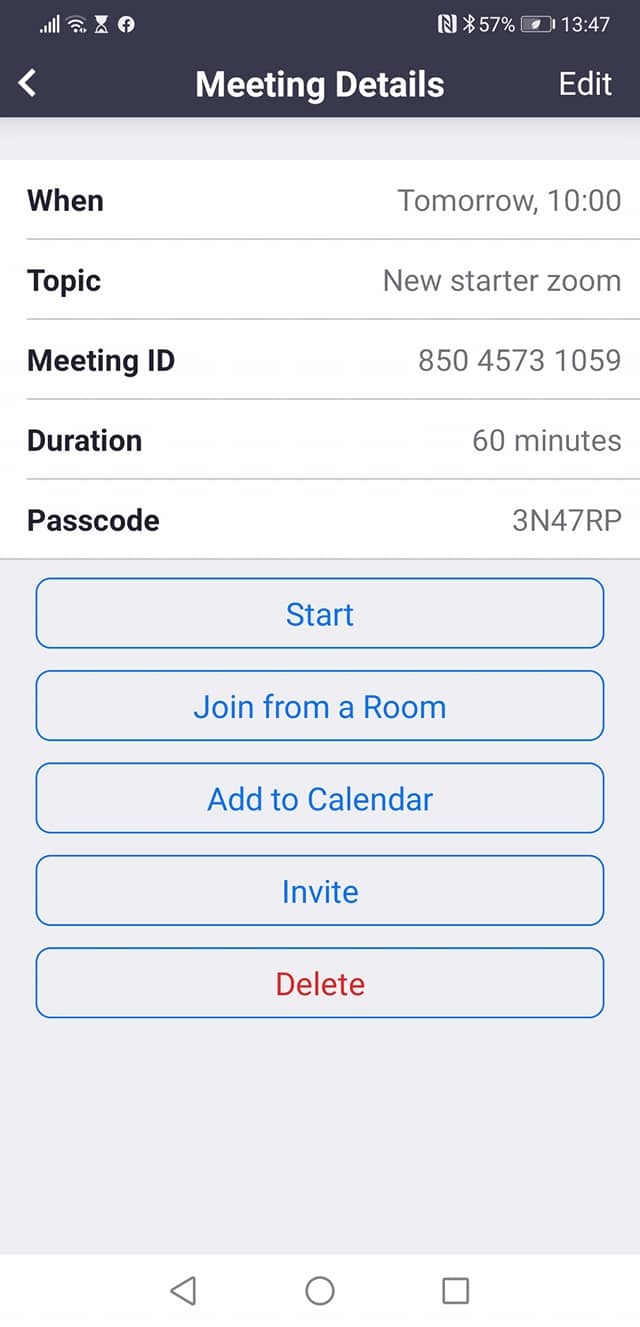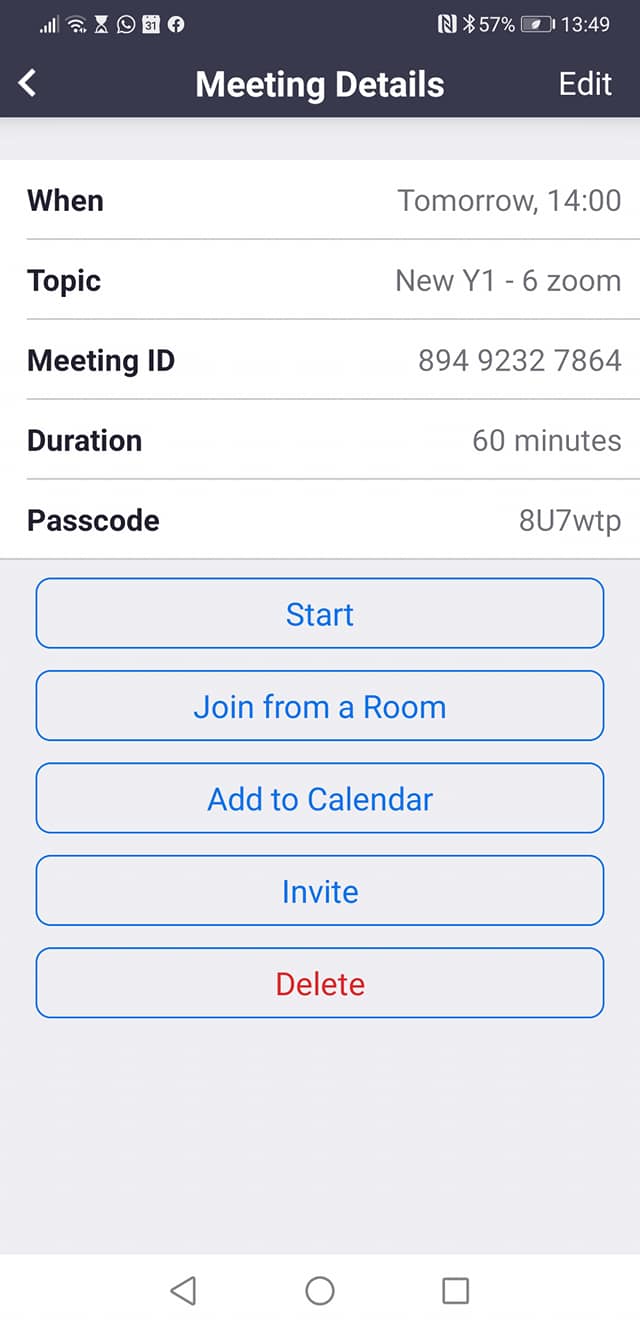 28/08/2020
Parent Memo September 2020
Good Afternoon St. George's.
Please see attached an important document which contains details around your child's return to school next week. Give it a good read as I'm sure it will answer some of your questions, and indeed hopefully alleviate, some concerns you may have. Have a great weekend and we look forward to welcoming the children back next Wednesday.
Scroll down to the bottom of this page to download the Parent Memo or click on the link below.
Risk Assessment
Here is the most up to date version of our Risk Assessment...for if a child shows any symptoms of COVID 19. Only a few minor tweaks from the previous version.
Risk Assessment Update September 2020
Preparing for School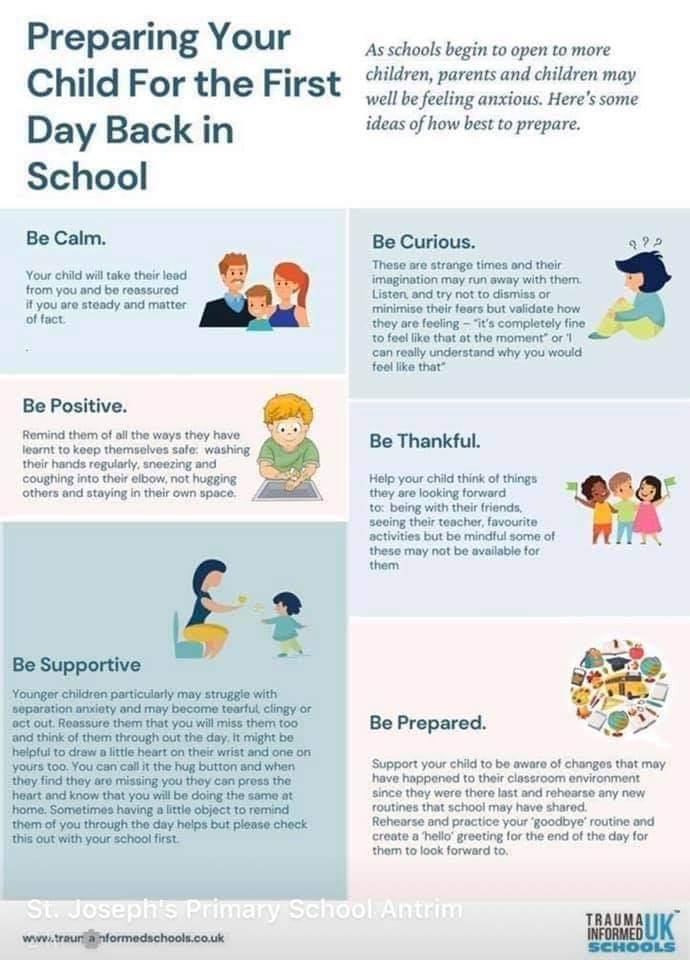 24.08.2020
Bags into School
The only bags we will allow in school are:
Red book bags.... Humorously, I'd forgotten Many kids don't have these now.... We've ordered loads, so we should be fine. No charge.
Lunches must come in either a carrier bag that can be binned daily. Or a lunch bag, the small ones, that can be fumigated at home on a daily basis.
Lunch boxes, again, following a fumigation are fine.
Can kids have water bottles please... Water fountains won't be useable.
Cheers everyone.
(in other matters.... I've noted that there are a few questions being asked on here (Facebook).... That's fine. And good. Don't be offended if teachers don't respond though.... That side of things can be used for internal parents discussion. If you want a response from a member of school staff email the office, me, or the member of staff. Cheers all.
See you soon.
Andy
Tuesday 25th August - Reintegration Day Current Year 5
So, last, but not least, year 5 - current year 5, not new year 5s who start in September - Mrs Smith's and Mrs Leap's old class and the year 5's from Mr Norris's class, before we said good morning to COVID-19..... - feeling OK??
Tomorrow isn't about anything grand. No gimmicks. Nothing flash. And no zoom.... I'm fed up with that!
Its about me, you, Miss Cook, Mr Horne and me saying hello to each other, catching up, and speaking face to face. Its about you finding your confidence in school, and dropping your personal anchor there, ready for September. It's about you coming back to a place many of haven't seen since March 20th.
My experience so far is you're all popping with excitement, which is ace..... No nerves... No need... So, I'm like you, I can't wait to see you all tomorrow. See how much you've grown, all the wicked experiences you will have had, to hear about everything you've been doing and to show you round school, so that you know exactly what you're doing in a weeks time, whence you'll be in year 6 - and to of the shop!
So kids.... Bed early tonight.... Tomorrow, at last, is a school day!!!
Take it easy kids, and I'll see you tomorrow.
Mr P x
23.08.2020
Monday 24th August - Reintegration Day Current Year 4
So, year 4 - current year 4, not new year 4s who start in September - Mrs Makepeace's old class and the year 4's from Mr Norris's class, before we said good morning to COVID-19..... - feeling OK??
Tomorrow isn't about anything grand. No gimmicks. Nothing flash. And no zoom.... I'm fed up with that! Its about me, you Miss Yates and me saying hello to each other, catching up, and speaking face to face. Its about you finding your confidence in school, and dropping your personal anchor there, ready for September. It's about you coming back to a place many of haven't seen since March 20th.
My experience so far is you're all popping with excitement, which is ace..... No nerves... No need... So, I'm like you, I can't wait to see you all tomorrow. See how much you've grown, all the wicked experiences you will have had, to hear about everything you've been doing and to show you round school, so that you know exactly what you're doing in a weeks time, whence you'll be in year 5!
So kids.... Bed early tonight.... Tomorrow, at last, is a school day!!!
Take it easy kids, and I'll see you tomorrow.
Mr P x
Bible Story Minecraft Competition
Recreate your favourite Bible story in Minecraft to be in with a chance of being crowned our competition winner 2020! We'll be judging entries on originality, design skill and the ability to portray the story. Go for it!
https://www.biblesociety.org.uk/landing/bible-story-minecraft-competition-2020/
Returning to School: 7 tips to help your primary age child cope.
This document is a worthwhile read. That said, from my experience of Day Stay, and the last 2 integration days, we actual have to be careful not to put fear and anxiety there, when there isn't any. The kids, without exception, all seem 100% fine. In fact, not just fine - actually positive about being back.
In any event, here it is (there is a secondary one available on the same page)
https://parentinfo.org/article/returning-to-school-7-tips-to-help-your-primary-age-child-cope
17.08.2020
Tuesday 18th August - Reintegration Day Current Year 3
So, year 3 - current year 3, not new year 3s who start in September - Miss Berry class, before we said good morning to COVID-19..... - feeling OK??
Tomorrow isn't about anything grand. No gimmicks. Nothing flash. And no zoom.... I'm fed up with that!
Its about me, you Miss D and Mr Horne saying hello to each other, catching up, and speaking face to face. Its about you finding your confidence in school, and dropping your personal anchor there, ready for September. It's about you coming back to a place many of haven't seen since March 20th.
I'm getting the distinct feeling you're all popping with excitement, which is ace..... No nerves... No need... So, I'm like you, I can't wait to you all tomorrow. See how much you've grown, all the wicked experiences you will have had, to hear about everything you've been doing and to show you round school, so that you know exactly what you're doing in a couple of weeks time, whence you'll be in year 4!
So kids.... Bed early tonight.... Tomorrow, at last, is a school day!!!
Take it easy kids, and I'll see you tomorrow.
Mr P x
16.08.2020
Monday 17th August - Reintegration Current Year 2.
So, year 2 - current year 2, not new year 2s who start in September - Miss D's and part of Mrs Steel's class, before we said good morning to COVID-19 ..... - feeling OK??
Tomorrow isn't about anything grand. No gimmicks. Nothing flash. And no zoom.... I'm fed up with that!
It's about me and you saying hello to each other, catching up, and speaking face to face. Its about you finding your confidence in school, and dropping your personal anchor there, ready for September. It's about you coming back to a place many of haven't seen since March 20th.
I'm getting the distinct feeling you're all popping with excitement, which is ace..... No nerves... No need... So, I'm like you, I can't wait to you all tomorrow. See how much you've grown, all the wicked experiences you will have had, to hear about everything you've been doing and to show you round school, so that you know exactly what you're doing in a couple of weeks time, whence you'll be in year 3!
So kids.... Bed early tonight.... Tomorrow, at last, is a school day!!!
Take it easy kids, and I'll see you tomorrow.
Mr P x
12.08.2020
Y2, Y3, Y4 and Y5 Reintegration Days
Hi all, Hope ur all warm enough, and ur heating hasn't stopped working.
As you know, we have 4 integration days on the horizon. Please find below a little more information....
Monday 17th August - Reintegration current year 2. Session Led by Andy & Louise
Tuesday 18th August . - Reintegration current year 3 Session Led by Andy & Louise
Monday 24th August - Reintegration current year 4 Session Led by Michelle and Andy
Tuesday 25th August - Reintegration. Current year 5 Session Led by Nic & Rob
Structure of day.
Kids can arrive between 9.45am and 10.00am.
Kids will enter through the front main door. Full school uniform if possible - obs, shorts and flip-flops are fine! ..... Why not?
Kids will need a packed lunch, in a disposable bag. No material bags permitted. Kids will mix and operate as one bubble, as per September. The day will run from 10am - 2pm, with kids being dismissed onto junior yard at 2pm.
9.45am - 10:00am
Enter through front yard,
Sign in.
Hand gel
Temperature.
Congregate in Hall.
10.00am - 10.30am
Register
General mooch around school. Focus on changes
Watch year 6's leavers video perhaps
10.30am reconvene in Hall.
Q/A session from kids
11.00am
Reintegration activity.
12.00pm
Lunch
12.45pm- 1.45pm
Games on muga? Maybe a bijou sports day akin to what year 6 did?
1.45pm - reconvene in Hall for final send off and dismissal.
Parents pick up from junior yard, dismissal as normal.
Hope you don't mind me contacting you on such a glorious day
Apologies if you do.
Andy x
16.07.2020
Important Notice
Friday 17th July 2020
Due to Year 6 celebrations in the hall ...
All Breakfast Club children should enter school via the junior promenade door.
All Day Stay children should be dropped off at the MUGA tents where a register will be taken.
Return to School
In the spirit of transparency, this is the process we will follow should a kid or adult take ill post September. Scroll down to the bottom of the page to download.
14.07.2020
Year Six Parents
Sadly, we are unable to do many of the usual end of year celebrations that we had planned due to Covid 19. However, we cannot let our lovely Year 6 children leave without some form of celebrations and fun. Therefore, we have planned some events that we think the children will enjoy. Scroll down to the bottom of the page to download the arrangements for the last two days of term for Year 6 children.
Class 4 Zoom Meeting
For all children who will be in C4 next year, remember our transition zoom tonight at 5:30! Please bring along one of your favourite toys to tell us about yourself! Mrs Smith and Mrs Leap are looking forward to speaking to you! Email school or log onto Facebook for the meeting ID and password.
Face Masks
In line with yesterday's announcement, any parent coming into the school building from today must wear a face mask that covers their nose and mouth..... You can have one of our disposable ones if you haven't sourced your own.... This only refers to entering the school building, not the playground!
Sorry for the late notice. In line with school policy only remove your face mask when you are outside of the school building.... Thanks, as always, for your support.
10.07.2020
Seesaw News
As we approach the end of term, I am looking at closing the SeeSaw classes ready to create the new classes for next year. You can download an archive of your children's work from this academic year. The link below should guide you through this. Please do this before Wednesday 15th July.
https://help.seesaw.me/hc/en-us/articles/208754866-How-do-families-and-students-download-an-archive-of-student-work-
Parent Memo
This should take you to the end of term nicely..... You've had this emailed to you today, and Louise will (hopefully) manage to get it on the website. Over the course of next week, I will publish our Risk Assessment for if a child, or staff member becomes ill, and I will publish the senior leadership teams memo to staff, just so, like before you can read and scrutinise everything. But for now, here is the parent memo, which contains information of when you can collect your child's books - we have them all ready, regardless of whether you emailed us or not! All the best, Andy
Scroll to the bottom of the page to download the Parent Memo
08.07.2020
Facebook Story Time Announcement
Good afternoon Year 2/3,
Tomorrow, our story time will take place at the slightly later time of 10.30, rather than the usual time of 9.30.
See you then for more Charlie and the Chocolate factory.
Mrs Steel
Home School Article on the BBC - A recommended read by Mr P
Do not underestimate what you've achieved, or what you've been through. It has been tough. I know that. But you have all done it now!! ..... Over summer, switch Seesaw off, turn The Oak off, bin BBC Bitesize.... And have fun. Enjoy experiences. And just be. There's nothing to do. Nothing to be fixed and no pressure to be had. And join us, all of you, in September and we will get all the pieces back into place again. We will do so calmly, slowly, sensibly and as always here at George's, with a hell of a lot of fun. I will speak to you all before, but for now, accept my congratulations, and increase the meditation and coffee and contemplation time you allow yourself. Its time to unwind......
BBC News Article about Home Schooling
Pobble Resources - Home Schooling
More non-screen activities from Pobble - this time to celebrate Earth Day.
07.07.2020
Exercise Books
Support at Home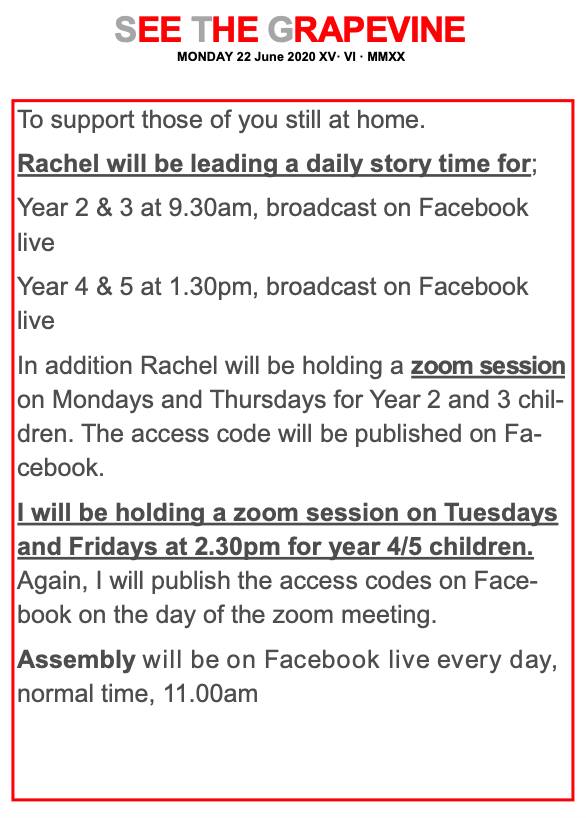 Prags - Spice up your Life Indian Cooking Club
I'm making Indian for tea today, and as its been a while since I shared some of my recipes - I've added Lamb Rogan Josh, Raitha, & Naan to the recipes I've previously posted. Id love to see some pics, and if there's something you'd like to try to make & need the recipe, let me know.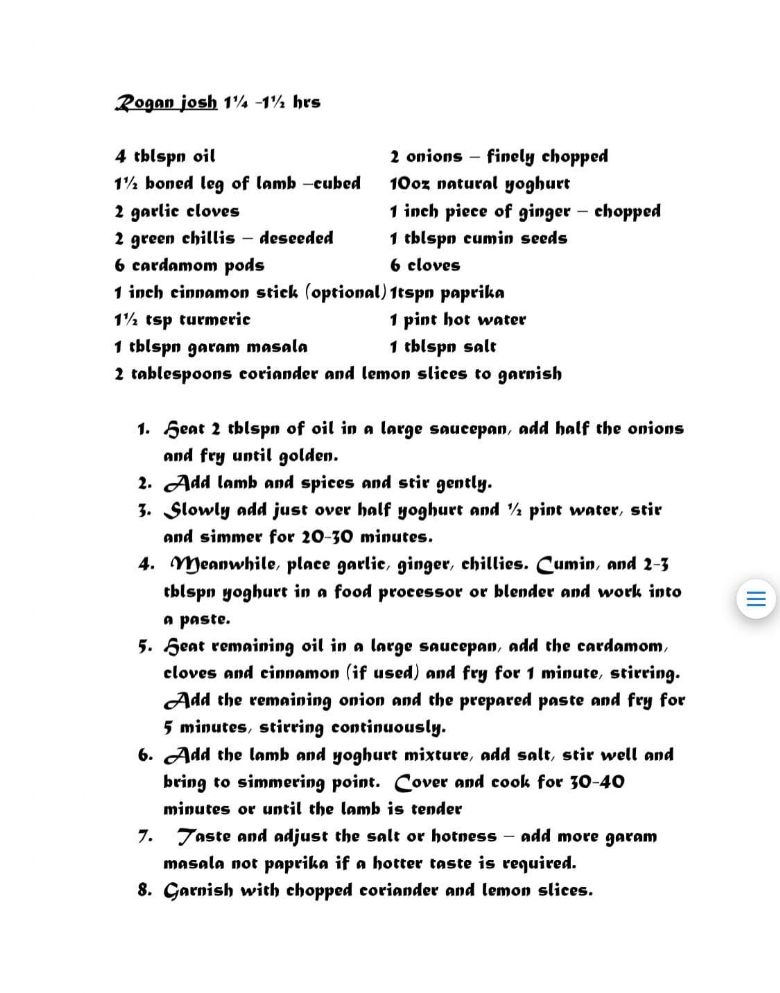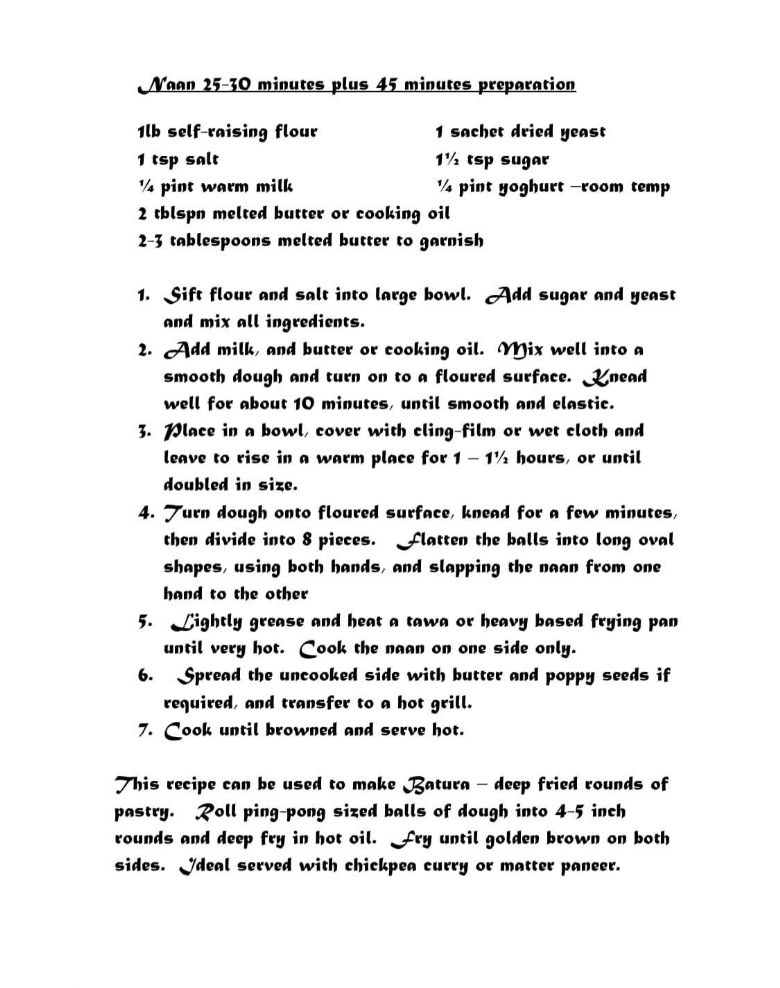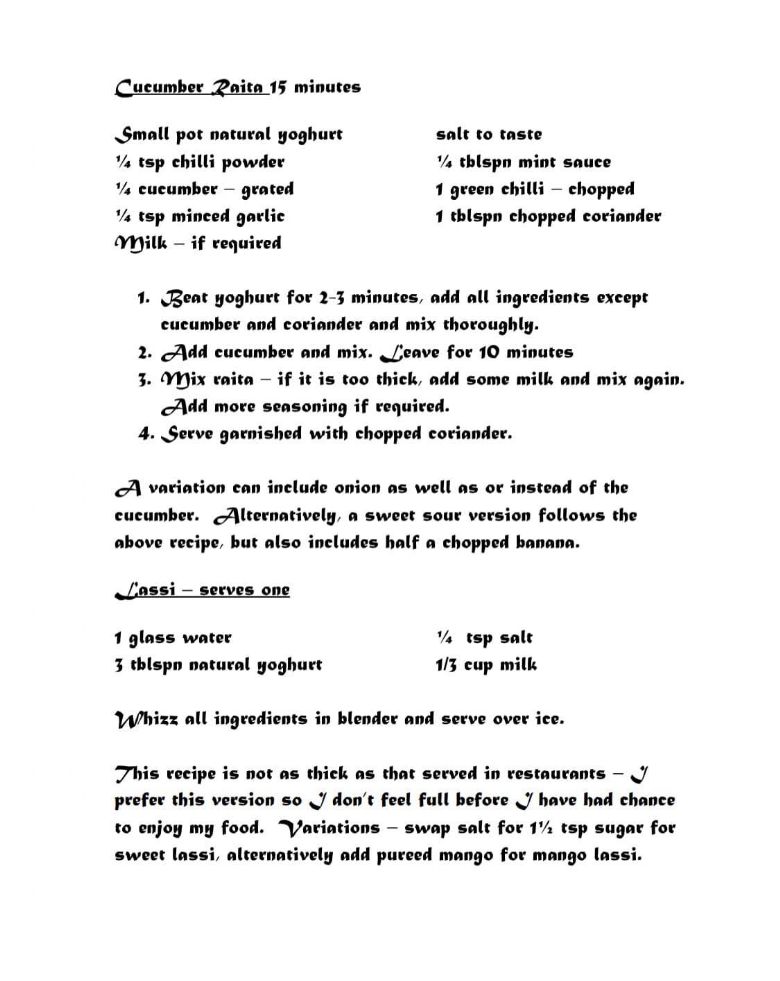 21.06.2020
Welcome Back ....
15.06.2020
ANNOUCEMENT from LCC- School partially reopens on Monday 22nd June to Reception, Year 1 and Year 6
🏫 Our Director of Public Health has revised his guidance to Lancashire's schools. Enough progress has now been made to remove the blanket guidance that schools should not reopen to more pupils. Schools in Lancashire will be encouraged to take the decision to reopen to more pupils from 22 June if they are ready to do so. We won't be enforcing fines if parents of children who are asked to return to school decide not to send them.
The latest School Newsletter can be downloaded by scrolling down the page.
11.06.2020
ZOOM Meetings for Children
All teaching staff are organising catch up zoom activities for their classes. A timetable for the zoom activities, led by class teachers, for kids in their classes is below. All details will be shared to individual kids and families by class teachers via SeeSaw.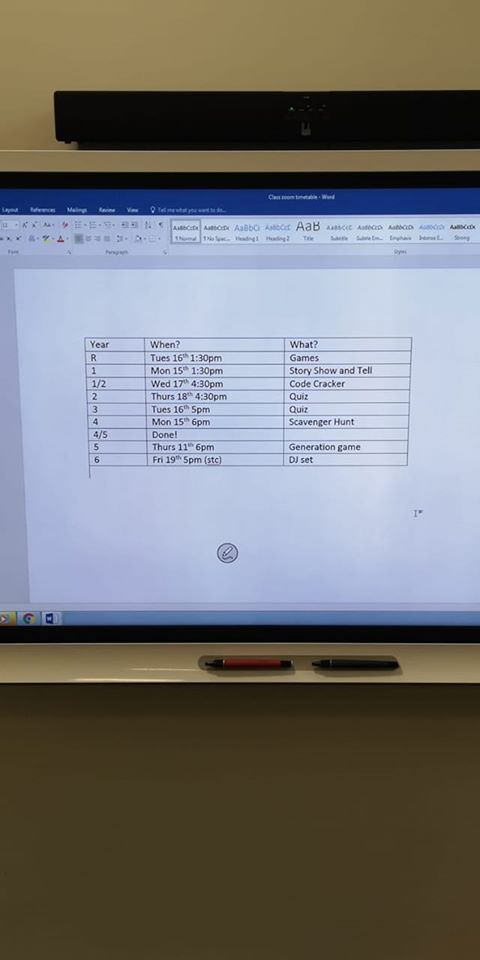 SEESAW Announcements
Hello everyone, I hope you are all well,
Class 7, please log onto Seesaw as there is an exciting message waiting for you and your parents!
Mrs M.
‼️🔺CLASS 3🔺‼️ I have sent an announcement on SeeSaw, have a little look! 👀 Miss Horder
Zoom Meeting with the SLMT
Here are the details for the zoom meeting on Friday, should you have any questions you would like SMLT to answer?
Meeting ID. 834 3730 2504
Password 906925
Coach Mayers
Coach Mayers is back!!
Every Thursday afternoon Coach Mayers is going to be going live on Facebook to bring you virtual workouts which you can join in with from home!
Let's get as many of us as we can taking part each week! Share your participation on the Facebook page or upload onto Seesaw for your class teachers.
There will be an infant session (Reception, Y1 and Y2) every Thursday at 1:30pm.
Juniors (Y3, Y4, Y5 and Y6) your session will be every Thursday at 2:15pm.
The sessions will run for approximately 30 minutes. You don't need anything but yourself and a little bit of space!!!
Coach Mayers is St George's very own Joe Wicks!
The live sessions starts today... who is up for it?
Fredericks Competition
DESIGN A SUNDAE COMPETITION!
🍦Design an ice cream sundae. Use our printable template, or create your own!
🍦Email your design to fredericksdelivery@gmail.com with SUNDAE COMPETITION as the subject. Include your name and age. (Competition open to all ages.)
🍦The winning design will be developed into a brand new sundae kit, which will be available for purchase on www.fredericksdelivery.com! The winner will receive their kit for free.
🍦All entries must be submitted by Tuesday 16th June.
We can't wait to see what you come up with! 😋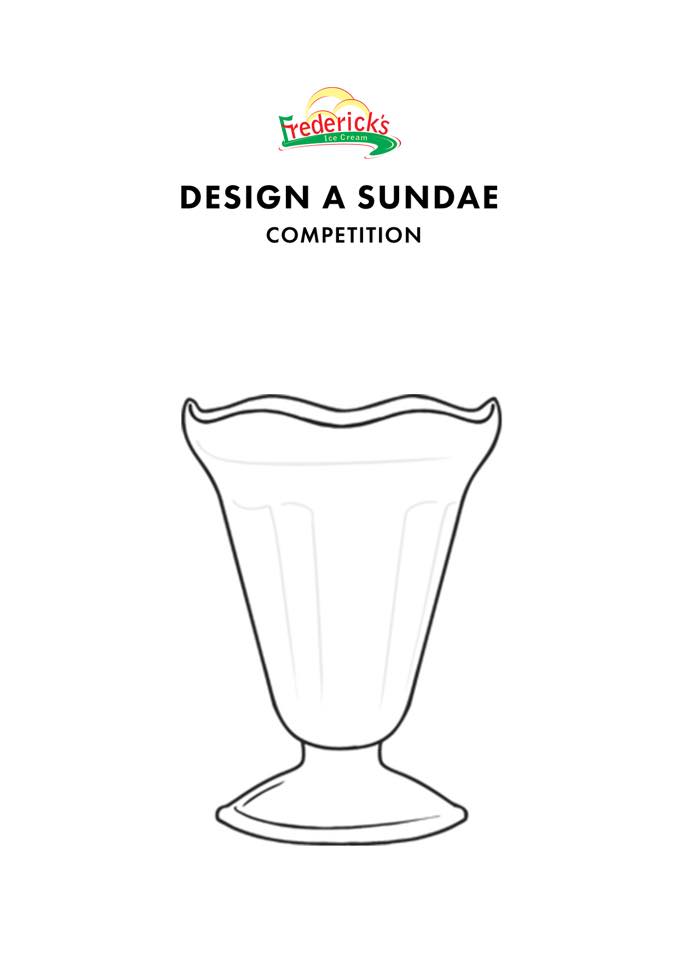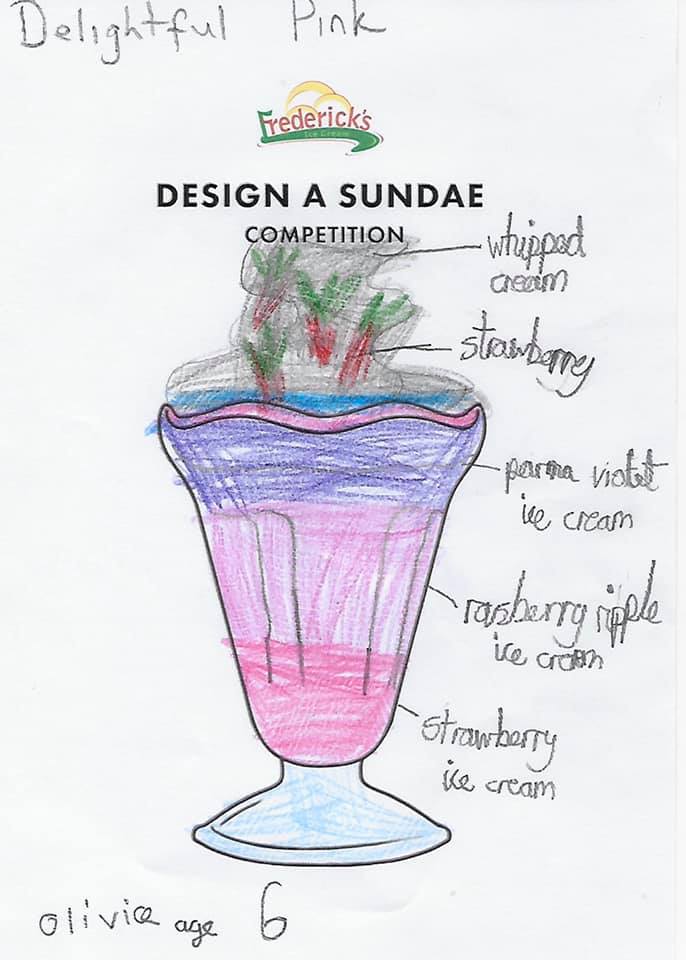 STEM Challenge
Happy Thursday everyone! Last week's STEM challenge seems to have captured a lot of imagination and interest - the entries and photographs are absolutely brilliant. The winners this week are The Kennedy's with a whopping 110 pencils and 2 paint brushes! There will be a prize waiting at school when we return. Well done everyone who gave it a go - it was great to see you all enjoying the challenge. 'Day stay' had a go today and absolutely loved it.
This weeks STEM challenges is called 'Can you catch a bubble?' Have you ever tried to catch a bubble without popping it? It's hard ! What materials can you use to successfully catch a bubble? Do some materials work better than others? As always, the link below gives more detail about the challenge. Post your pictures in the comments below. How many bubbles can you catch?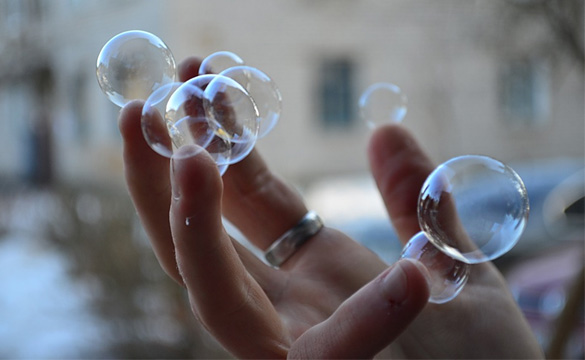 Mrs Barclay's Art Challenge
Hello children.This week I thought you may like to have a look at creating some 3D art called Dioramas. Think about your favourite book or movie and have a go at making a scene from it . You can house it in a cardboard box , plant pot or maybe use an outdoor space . Try and use a mix of materials to create the landscape and think carefully about your background and foreground . Have fun and take care x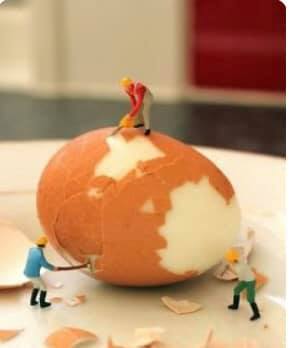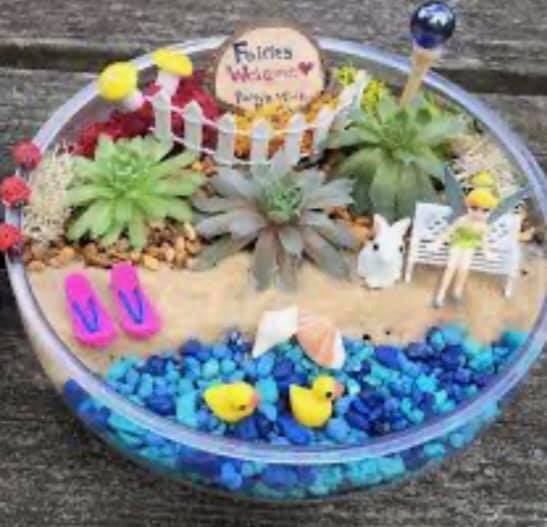 08.06.2020
INFORMATION ALERT -OPENING OF SCHOOLS DELAYED
We have received further guidance from Dr Sakthi Karunanithi, Director of Public Health, this morning. He advised that it is not yet safe to re-open our doors to Reception, Year 1 and Year 6 children on Monday 15th June.
Dr Karunathini has judged that Lancashire is not meeting 2 of the governments 5 tests and therefore is not in a safe position to reopen its schools at present.
This decision will be reviewed again on Monday 15th June whereby we will gain further guidance.
White Rose Hub
Week 7 White Rose Hub Worksheets have been uploaded for Years 1 to 6.
I have also added the answers for Week 6 as well as Week 7.
White Rose Worksheets Years 1-6
07.06.2020
Sunday Saviours
The coronavirus (COVID-19) pandemic has led to sweeping changes and disruptions in nearly every aspect of daily life. With mandates and guidelines changing all the time, it is easy to feel overwhelmed by our own anxieties. Taking care of yourself is not a luxury. It is essential. And during this difficult time, when children are home and stress is running high, it is more important than ever.
My first Sunday Saviour is to be kind to yourself. Lots of us struggle to treat ourselves kindly. In fact, we are often nicer to other than we are to ourselves. This week try to take notice when others are kind to you and find more ways to be kind to yourself.
Try to eat healthily. Take some exercise where you can. Stick to a sleep routine. Pace yourself and don't blame yourself or beat yourself up if you feel you're not coping as well as you'd like. This situation is like no other we have ever experienced. This is not normal for anyone. You're not suddenly going to become perfect at working from home and home schooling.
For parents, uncertainty about a return to school poses a challenge. Last week Dr Sakthi Karunanithi, Director of Public Health, advised that it was not yet safe in Lancashire to reopen schools to more children. I understand that this late announcement may be frustrating if you have already planned your return to work. Dr Karunanithi will review his advice again tomorrow and if it changes, St George's will be encouraged to take the decision to reopen to more children from the 15th June. If the advice does not change, the guidance will be reviewed again the following week on 15th June.
As time goes on, the governors, staff and myself fully appreciate the challenges you are facing at home , particularly in regard to home learning. My Second Sunday Saviour is to log onto The Oak National Academy
https://classroom.thenational.academy/.
Oak National Academy is a new collection of high-quality lessons and online resources. Backed by the Government, it has been created in response to the coronavirus lockdown. Their online classroom offers free access to great teachers delivering video lessons. You can also download quizzes and worksheets whilst covering a range of subjects. New lessons and resources will be available each week. The Oak National Academy will fit alongside other resources such as BBC Bitesize to offer a structure for the school day for all children until schools fully reopen.
The novelty of home-schooling may be wearing a bit thin. There are lots of ways in which parents can learn alongside their children that do not require a teaching degree or lots of textbooks. Everything in life is a lesson!
Learning a new skill is a great way for children (in fact anyone) to pass the time. It's an opportunity for them to grow, equip themselves with new knowledge and become a more rounded person. It is also something they can choose to learn outside of the curriculum, which gives them more independence. With the hustle and bustle of daily life, it's not something we always make time for. In between school, the morning run, cooking dinner and cleaning, these opportunities for learning can often get overlooked.
My third Sunday Saviour is to learn a new skill together. Do a little spring cleaning and teach your child this important life skill. Tidy bedrooms, bathrooms, kitchens, and all shared spaces. Get outside! There's so much families are learning to do outside and in the much-needed fresh air. Ride bikes, go skateboarding, rollerblading or go for a jog around the neighbourhood. Children will love to help you cook meals and bake treats for the family, especially if you're teaching them how to make something they really love.
It is highly expected that places of worship will be allowed to open from June 15th for private individual prayer under government plans to be announced next week. Individuals are expected to be able to "reflect and pray" while adhering to social-distancing rules – but worship groups, weddings and other services will still not be permitted
It is essential at all times – but particularly in times of anxiety and fear – that we continue to develop and strengthen our own habits of prayer. A simple form of prayer to say each morning and evening can be downloaded using the link below.
https://www.churchofengland.org/sites/default/files/2020-04/Prayer%20Book%20Digital%20Single%20Pages%202%20April_0.pdf
My Fourth Sunday Saviour is to find time to say a short prayer together. The resource can be shared with all who are at home and unable to worship together
My Fifth and Final Sunday Saviour is that good communication is now more important than ever. We will keep you updated with any developments via Facebook, the website, newsletters and by email when we have information about re-opening. Andy will continue to go Live at Lunch time on Mondays, and Wednesdays. The Senior Leadership Team will zoom on Friday's for a question and answer session. This is open to all parents and we will try our best to answer all of your questions and queries regarding the opening of Primary Schools. Don't forget, you can get in touch with us either by phone (I believe Andy has already given out his contact number) or by using the email address help@st-georges.lancs.sch.uk.
In the meantime, please stay safe, follow Public Health advice and look after each other and yourselves. I hope it will not be long before we see you again.
Louise X
Mrs Fothergill's Gymnastic Challenge
This weeks' challenge will test how good your throwing and catching skills are!
Can't wait to see how many you can do in 30 seconds. Post your results below or alternatively email to help@st-georges.lancs.sch.uk.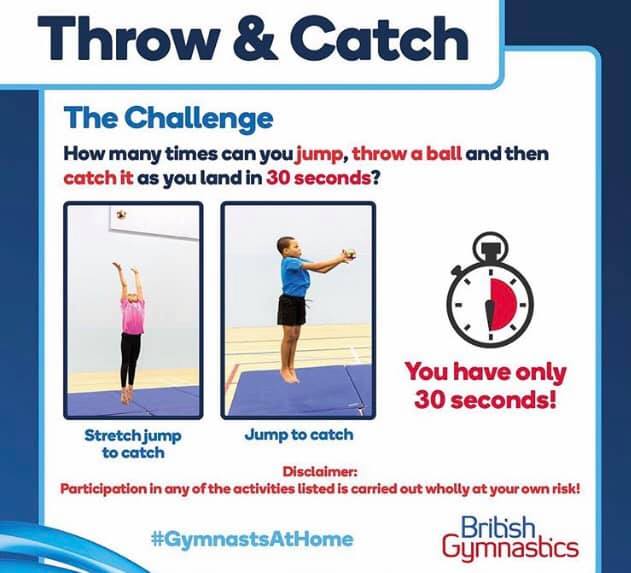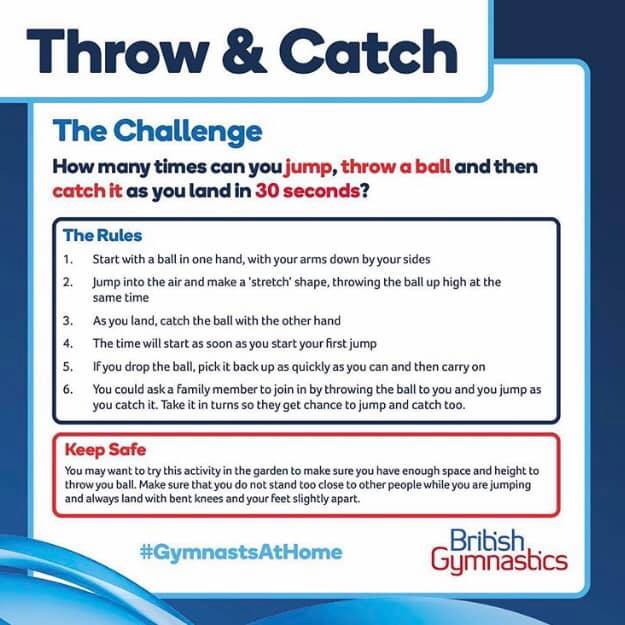 03.06.2020
STEM Challenge
Hi Everyone. Hope you had a good half term and are managing to get back into the swing of things. I absolutely loved seeing all the STEM challenges last half term and can't wait to see what you post over the next few weeks. This weeks challenge is called the 'Leak Proof Bag' experiment. The link below explains it in detail and tells you all you need to know but basically, I want to see how many pencils you can push through a bag of water without it leaking. Post your pictures below and let's see who can get the most - will you risk another pencil and risk your bag leaking ? Why does the bag not leak? Some of the older kids may want to try the skewers through a balloon idea as well which is explained in the link. You may also want to do this experiment outside just in case 😆 👍. Who's going to win this week?
02.06.2020
Andy's Sunday Saviours
Well, there's nothing worse is there.... COVID -19 pandemic, riots in USA, and Sunday Saviours on a Monday - not only on a Monday, but late on a Monday! (it's actually the 2nd time I've written them - I failed to publish the 1st draft, only for it to end up in the ether somewhere!)
The ethos of the Sunday Saviour this week is very much one of being good to yourself, being patient with yourself, and doing both with the kids. I predict a stressful week, where there's a bit of confusion about what's going on, where the kids are getting bored, lacking enthusiasm, getting fractious, where tempers may be frayed, and where stress levels, to use the COVID scale enter at level 5. Stress is inherent when you change from one routine to another, it is even higher when you expect to change, put all the planning in, then don't. Don't underestimate the amount of stress we are all under at the moment. We are living in changeable, unstable times. It is very difficult to get the Goldilocks effect right on change management - sometimes we change too fast, sometimes we change too slow.... rarely do we get it "just right" and even when we hit the spot, it's not for everyone. We need to increase meditation, coffee and contemplation time, and we need to reduce our workload. As I said in my Lunchtime Live cut back on everything - see Sunday saviour number 2 for more guidance on this. But before we embark upon Sunday Saviours, what on earth has happened last week?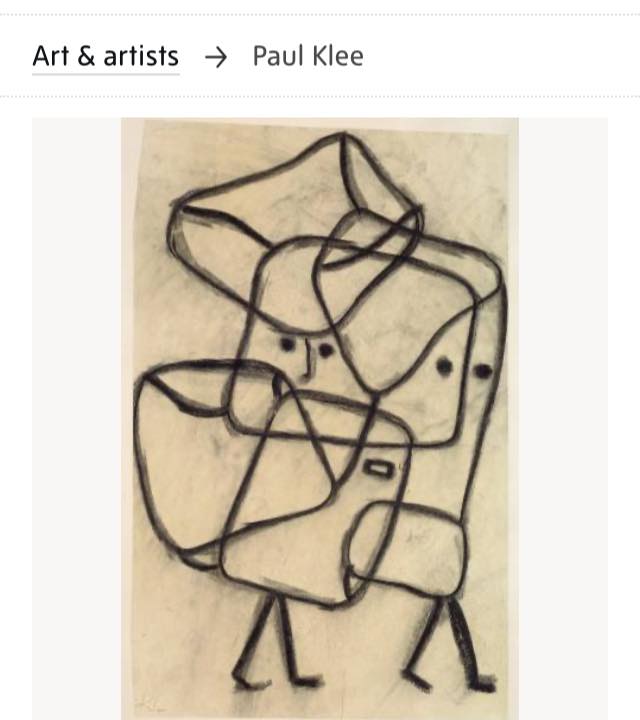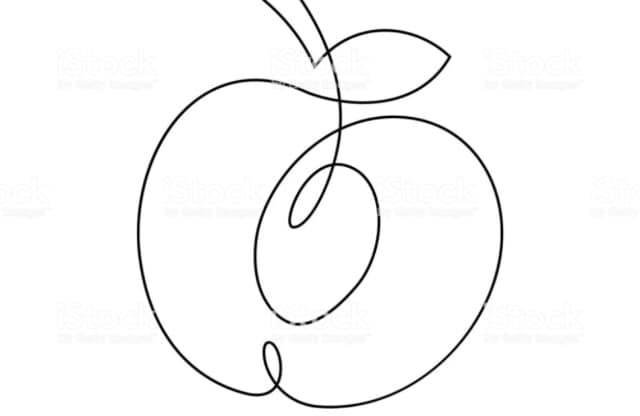 01.06.2020
White Rose Hub
White Rose Hub Worksheets for Week 6 have been uploaded to the website for Y1-6. Answer sheets to follow!
White Rose Hub Worksheets Link
TES Newspaper Article
Seems eminently sensible to me.... Its pretty much how we'll return.... Whenever that maybe!
How did Dutch pupils react to going back to school?
Children's Books
A picture book for children who are worried about the Coronavirus
My_Hero_is_You_Storybook_for_Children_on_COVID-19 can also be downloaded by scrolling down the screen.
31.05.2020
Pentecost at Home
A service for the Feast of Pentecost from St George's Church, Chorley. The order of service can be found here: https://stgeorgechorley.co.uk/assets/...
St George's Pentecost at Home Service on You Tube
28.05.2020
Partial Re Opening of Schools
Please find attached a letter from myself and Fr David regarding the latest advice about the partial re opening of schools from 1st June. Please scroll to the bottom of the page to download.
23.05.2020
Some useful documents which can be downloaded if you scroll down the page.
Helping Children Learn at Home - Here's some guidance from our psychology service re helping your child learn at home.....
Transition Back to School Part 1 - We will be focusing on this document as we continue our plans to help kids in reception, year 1 and year 2 transition back to school from 1 June. We will be focusing on this document as we continue our plans to help kids in reception, year 1 and year 2 transition back to school from 1 June.
Transition Back to School Part 2 - And our final document to share......
---
20.05.2020
STEM Challenge
Sorry it's late folks .....here's this weeks STEM challenge - This week the challenge is maths based. Follow the link below to an explanation of a famous logic game called 'Towers of Hanoi'. How many discs can you move? STEM club managed to do 5. Can you do more? Post your pictures and videos below or email to school and let's see who the Champion of Hanoi will be....
https://www.whatdowedoallday.com/tower-of-hanoi/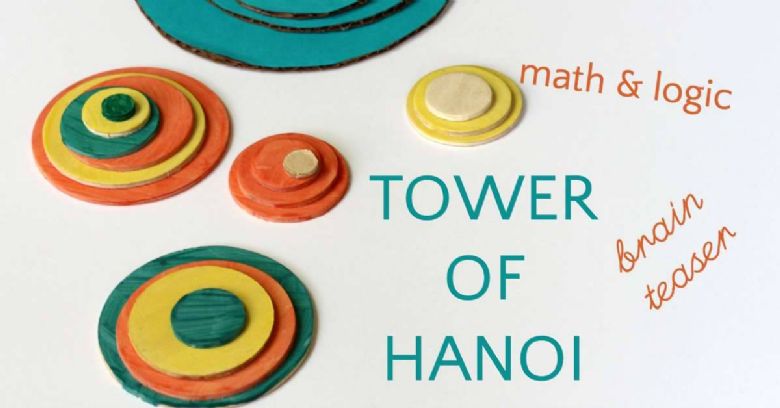 SeeSaw
Just a little clarity for our keen SeeSaw users. You can continue to access and complete SeeSaw activities. All existing activities will stay there for you to use if you wish, but there will be no new ones posted, or feedback given, for at least two weeks after half term as everyone adjusts to the new routine.
I hope that helps, and that you enjoy using the existing activities alongside our other resources.
Oxford Owl
Oxford Owl are allowing parents to read eBooks for free on their website.
In order to do this you need to create a parent log in and then go on 'Books', then onto 'free ebooks'.
This has been checked and it provides books for 3-11 year old children.
https://www.oxfordowl.co.uk/for-home/find-a-book/library-page
New Intake Meeting
'New Starter Pack' have been distributed to all our confirmed 'Reception September 2020' starters, please return the green forms at the back of the pack as soon as possible. If for any reason you have not collected your pack, these will be delivered later this afternoon by a member of staff.
Andy will be delivering an 'Intake Meeting' Live on Facebook tonight (Wednesday 20th May) at 7:00pm.
This "meeting" will last around an hour.
Prior to the meeting please ensure you have joined our Facebook page – St Georges Primary School by answering the three questions required for approval.
If you are not on Facebook, please don't worry, I will post the video onto our school website shortly after the address.
For this virtual meeting, I will talk through the documentation that you will have received. Please have it to hand. I know this is all very strange, it is for me too. Although virtual, this remains a very important meeting, as we will be discussing details and procedures about your child starting school in September. (Government permitting of course!)
If you have any problems, concerns, or worries about accessing this induction process please email the school using help@st-georges.lancs.sch.uk
---
19.05.2020
Art Challenge - Mrs Barclay
Hello children
It's that time of the week again. Let's add to our gallery. This weeks challenge was inspired by a few artists the first being Turner prize winner Grayson Perry and the others our very own Jack S and Jasmine ! All have been making ANIMAL ARTWORK. It could be a beloved pet, something exotic or abstract , whichever try to use a new medium maybe photography, clay, food or a 'bits and bobs 'collage. Here are a few ideas to get you started . Have fun ! X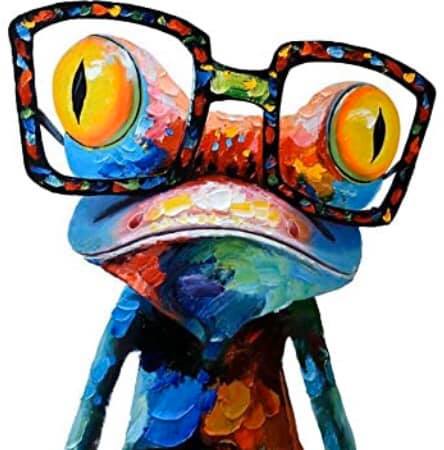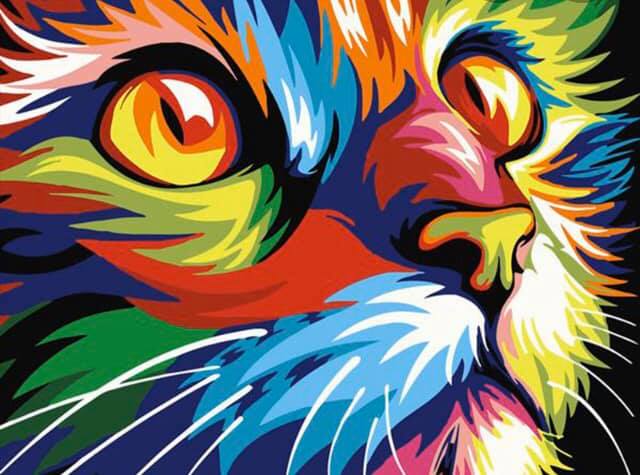 ---
18.05.2020
Oak National Academy - Home Learning Resource
The new "Oak National Academy" is an online school supported by the government's Department for Education. It has been written by more than 40 teachers.
It caters for children from Reception to Secondary age.
It can be accessed at https://www.thenational.academy/
Each day offers a school-style English and Maths lesson plus another subject for every year group. The lessons (which are pre-recorded and can be accessed to suit) are about an hour each in duration and are delivered by a teacher, in a classroom with video, reading and graphic content. As such, they are a very good representation of a lesson in school. They do, however, require a child to have sole use of a laptop or tablet/desk top. A smart phone will work too (just a smaller screen) if they can use it uninterrupted for the whole lesson. Because each lesson needs an hour's worth of on line time, the lessons are technology-intensive. However, if you have safe and suitable IT equipment, plus a peaceful space for your child to work in, this is an excellent resource and well worth a look.
Returning to School
Folks, here are our proposed documents for the planned return of reception, year 1 and year 6 kids from 1st June. They are everything we have available at the moment.... May I suggest you read them, and ask any questions you may have on this thread. I will do a Facebook live on Wednesday and answer your questions, and we will have a zoom meeting on Friday for a face to face chat. There is no pressure, it is just our offer to you. As with everything we have said during the COVID experience, if it works for you, it works for us.
White Rose Hub
From this week, the worksheets will be available on the school website to use alongside the videos on White Rose Hub platform. if you have any queries about the White Rose Hub learning, please contact school via email.
Link to White Rose Hub Worksheets
https://whiterosemaths.com/homelearning/
Andy's Sunday Saviours
Mrs Fothergill's Gymnastic Challenge
Well done all who completed the skipping challenge last week- I'm very impressed!
This week's gymnastics challenge is:
How long can you hold a plank?
You need to have a straight body, like Tom, and lean on your elbows!
Post how long you hold it for on Facebook or alternatively email your times to school using help@st-georges.lancs.sch.uk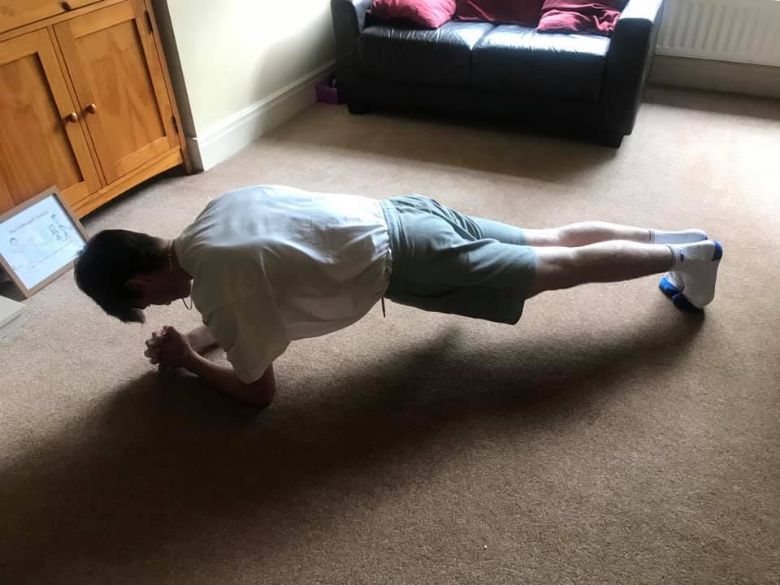 ---
17.05.2020
Message from Andy
The demised of Purcell's Parbold pop up seems to have hot some of you as hard as Take That splitting up!!
I had to stop it.... It had had its day, and I was knackered! However, upon mature reflection the timing seems rubbish.... So the compromise is, as we enter a new phase and take steps towards partial re opening...
Andy Live.... Mondays and Wednesday @12..... On Facebook...
Ukulele Sessions on Charanga.
This message is aimed at Classes 7, 8 and 10 on behalf of the ukulele teacher Mr Woodward. He is going to be able to offer weekly sessions on Charanga. If you would like to access them please email help@st-georges.lancs.sch.uk with your child's name and class.
Mrs Barclay's Art Challenge
Good afternoon children, it's artist of the week time and this week is a bit different, our artist is one of today's leading Graphic designers. Her name is Jacky Al - Samarraie . She likes to use silhouettes and just one block colour to show a scene or a pastime ( if you have seen the school V.E day celebration piece it's a bit like that )
So, your challenge is to show a scene or a pastime special to you BUT you can only use one colour and black .Here are some examples of her work to give you a starting point ...... Have fun x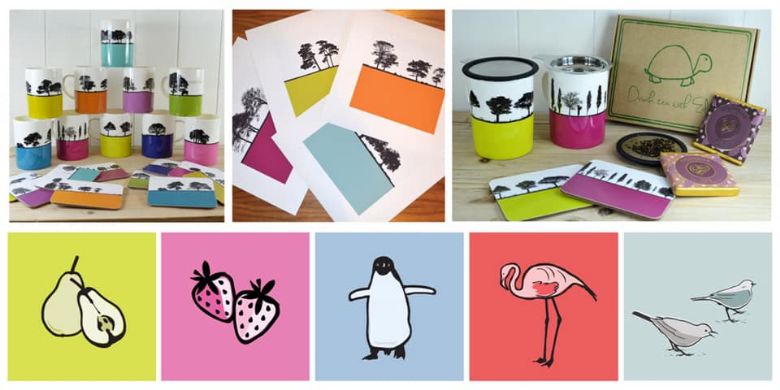 ---
11.05.2020
Andy's Sunday Saviours
Well, we have probably all just watched the Prime Minister, and we'll have mixed feelings, that's inevitable, and certainly loads of questions.... my advice here would be don't ask them just yet - certainly about school. I've no idea on any answers.... we clearly need more details which will come over the next week or so. I certainly don't know the answer to questions about school, but I'll get them over the coming week.
Let's not take the prime ministers comments as the starting gun of change.... more a call to the starting line.... So, for now, if you wish, lodge the Prime Ministers comments on "The side plate, as a starter - let's wait for the main course!"
---
07.05.2020
STEM Challenge
Thank you for your videos and entries for last weeks STEM challenge. They were ace! I was impressed by all the videos this week - great engineering everyone ! This week, your challenge is to design a contraption that will protect a raw egg when it falls from a height. You can use any materials you have at home to protect your egg but your egg must go inside the contraption before it is dropped rather than putting things down on the floor. I have posted a link below to a website full of ideas and how you could adapt for KS1/KS2 children. Post your pictures of your contraptions below in the comment or even post a video of you dropping your egg inside the contraption and revealing whether the egg has survived or not. Get making kids ! Who can drop it from the highest point without it breaking? Good luck.
Alternatively email them to school using help@st-georges.lancs.sch.uk
---
04.05.2020
Andy's Sunday Saviours
---
02.05.2020
Get creative whilst at home with our VE Day 75 Art Competition!
The Royal British Legion calls on the nation to mark the 75th anniversary of VE Day from home.
Join us on Friday 8 May as we pay tribute to the service and sacrifice of the entire Second World War generation, from British, Commonwealth and Allied Forces to evacuees and those who served on the home front. As we face some of the most challenging times since the end of the Second World War, now more than ever it is important to unite in recognition of service to the nation, just as communities did 75 years ago.
Update on Arts Week from Miss Yates
Kids... do you remember Arts Week?! That seems such a long time ago now doesn't it! Do you remember the Andy Warhol that picture you took of yourselves? ... well tadaaaa!! It's arrived!! How brilliant is it! It's waiting for you at school, ready for you to find your face when you get back... Thanks to the Gregory family for putting it together so beautifully for us!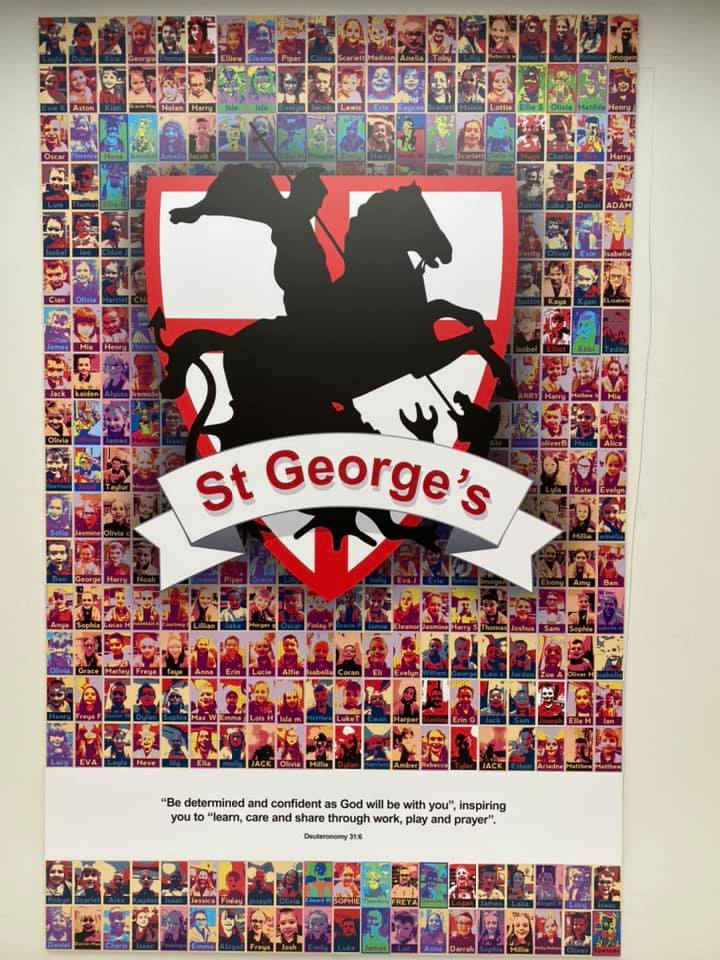 Wildlife Trusts 30 Days Wild Challenge - Recommended by Mrs Makepeace
Thought some of the children and their families might be interested in this. I've signed up!
This June we challenge you and your family to do one wild thing a day! Take part in 30 Days Wild! 🐝🌱🐞😊
Year 6 Hall Board Challenge
Year 6... We're doing the hall boards up... I need your help. Please can you send me, ON SEESAW, 3 selfies.
#1: looking happy
#2: Looking indifferent/ bored
#3: extremely sad
Prag's Indian Cooking Club
Hope you had fun making the recipes I shared last time. This time I'm sharing my Naan & Chicken Korma recipes. I'd love some feedback & let me know if there's a recipe you'd like me to write & share with you.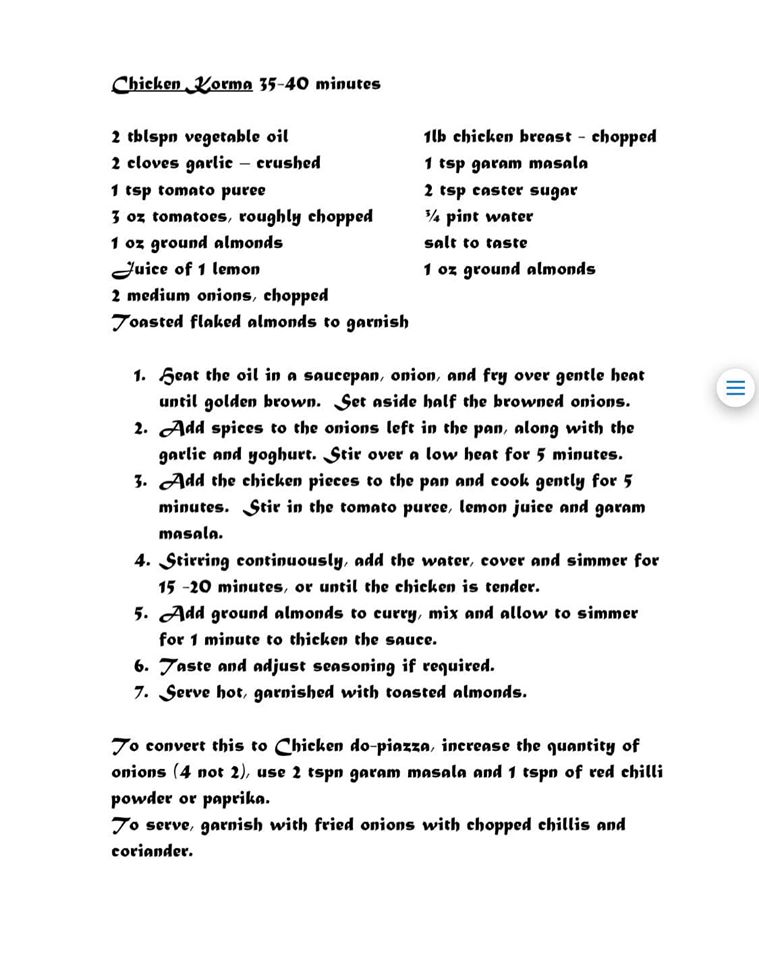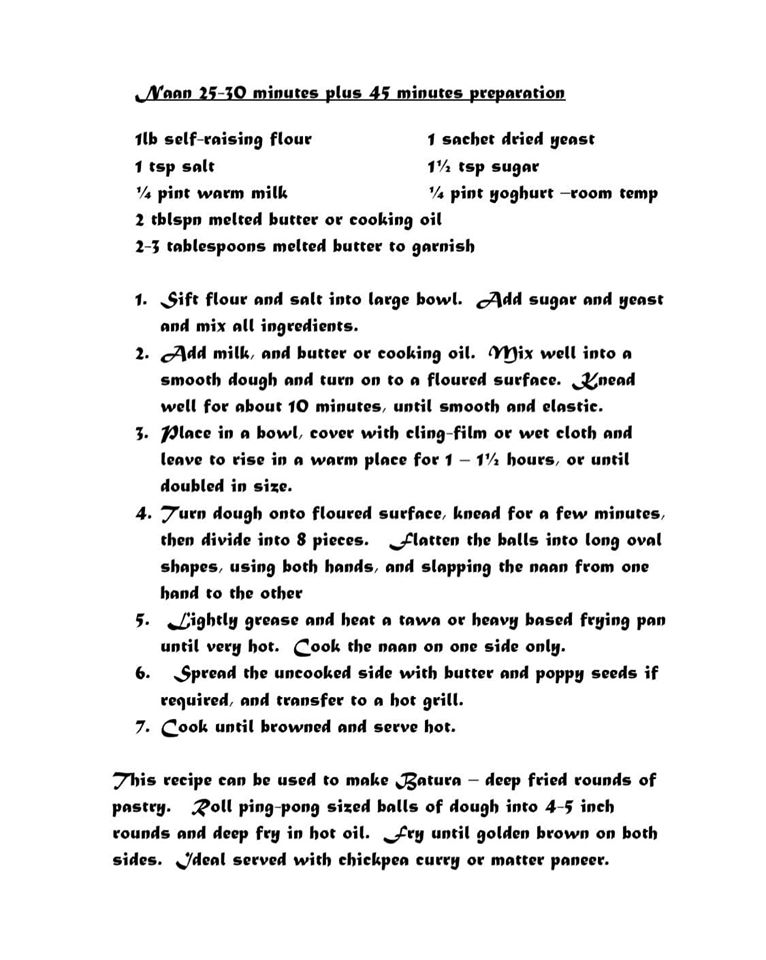 ---
27.04.2020
Andy's Weekly Address
Well, how you all doing!? Here's the weekly newsletter—it does contain additional information from what's on facebook, in addition to some repetition…. It's just another way of trying to communicate with you all, and keep you all in the loop best we can.
I think between all SLMT we've now spoken to you all, and what a great group of people you are. You're performing minor miracles… being a parent, holding down your jobs, and now teaching as well! Take it easy out there, and remember there's enough pressure on us…. Don't add unnecessary pressure on yourselves…. If it's working for you, its working for me.
Art Challenge by Mrs Barclay
Good afternoon children . I loved seeing all of your Hundertwasser creations last week they were fabulous ! How's your hair looking ? Surreal ? The theme this week is 'crazy hair ' . Take a picture/ draw your face( or mums, dads, grandma, grandads )and get 'surreally ' creative with hair! I have attached some ideas.Year 5 and 6 have a look at incorporating Surrealism and maybe build an artist profile of Salvador Dahli . Take care and enjoy ! 🎨👏🏻x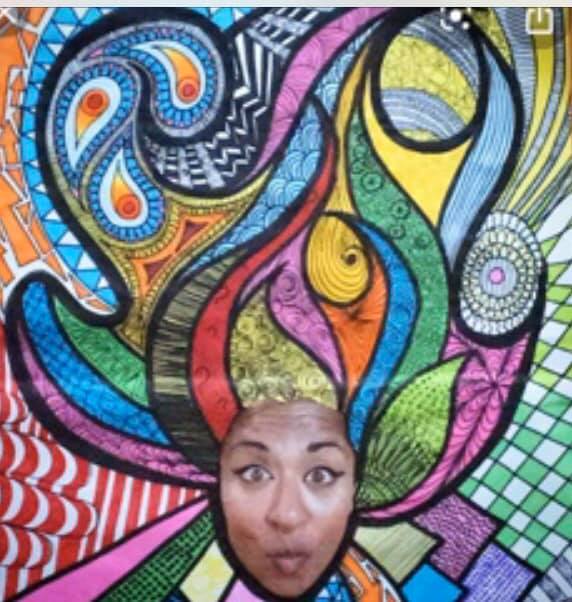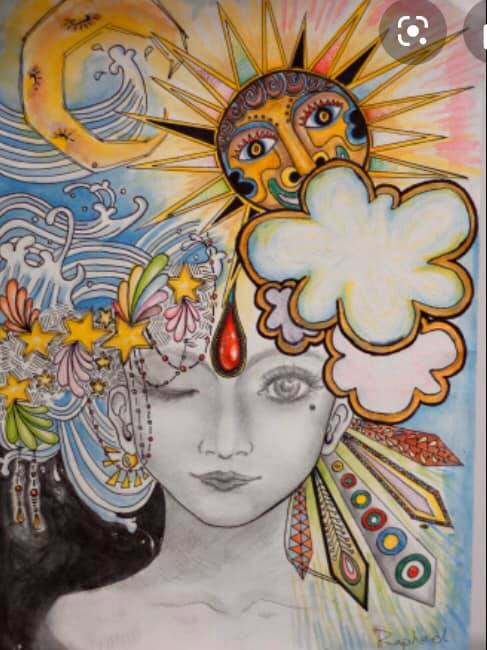 Bug Club Advice from Mrs Brown
As it's come up more than once on the help@, please note that to access Phonics Bug you need to use the school code as well as your personal log in details. Also, your Internet browser will make a difference; for example it doesn't work well in Safari but is fine in Chrome.
Active Learn www.activeteachprimary.co.uk This includes Bug Club and Phonics Bug. Your child's teacher may use this to set online reading activities. You will need the school code, below, as well as your child's individual Log In details. School code: stge
Lancashire Consultants Home Schooling TV
Home Learning
Mrs Brown has kindly uploaded this half terms class newsletter and homework menus to the website. Click on the link below and locate (click) your child's class on the left hand side.
https://www.st-georges.lancs.sch.uk/page/?title=Classes&pid=52
Charanga Home Learning - Music
Good morning,
We have a fantastic music resource in school that we use from Lancashire called Charanga. They have created some home learning music packages, known as YUMU, which we can now all access. The logins for the children are the same as their ones for Purple Mash, TTRS and Numbots etc. Only slight difference is they need to put a # in front of their login and password. I have attached an example login letter at the bottom of the page . Please let me know if you have any difficulties logging in.
26.04.2020
Good afternoon everyone. I hope the week has gone well, that you're all safe and well. I don't want to predict what life is like in your homes, but for me and my digital circle of family and friends life is getting boring, and as the surprise and shock of "lockdown" wains, the importance of staying at home needs refreshing, for me at least. It remains crucial that we follow the government instruction of essential travel only, exercise locally for an hour a day maximum, deploy socially distant measures at all times and wash our hands thoroughly and frequently. As for the kids being at home... maintain a routine. Kids thrive off routine, and without routine the kids will fill the vacuum with chaos, moods, grumps and sulks.... and that benefits no one. If this is becoming the case at your home, please use the help@email, or give me a call, and I'll certainly see what I can do. And that leads me to Sunday Saviour Number 1.
Natwest MoneySense Home Learning covers a new money topic every fortnight, with free and fun resources to use at home.
British Gymnastics Challenge
Time for the weekly gymnastics challenge!
Well done to those that took part in last weeks balance challenge .... very impressive!
This week see how many times you can do a stretch or tuck jump in 30 seconds holding a beanbag between your knees! ⁠
⁠
If you don't have a beanbag, why not change for a pair of socks?⁠ Post your results on Facebook or alternatively email it to help@st-georges.lancs.sch.uk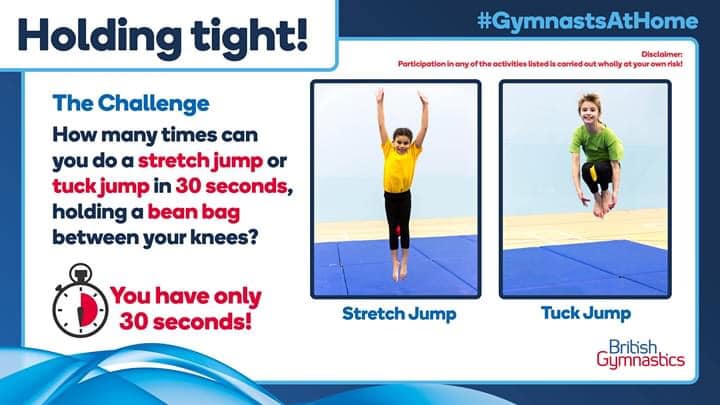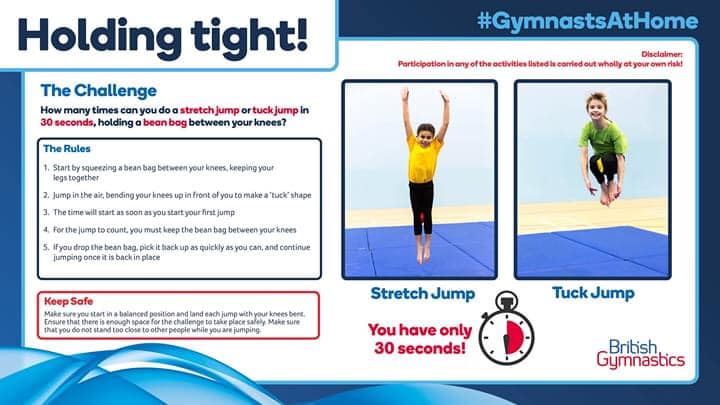 25.04.2020
The St George's (Social Distancing) Marathon - Pupils, Staff and Parents
Can we run a marathon next Sunday?
If you're keen to join in the fun? Send us an email on help@st-georges.lancs.sch.uk or write on a comment underneath the post on Facebook containing which miles you'll do, then we'll set up a results snake. Mr P will start it off, he is going to do 0-4 miles. So, whose gonna do miles 4 to.....? Just run wherever, but next Sunday.... Come on kids.... Let's do this....
Open to Parents, kids, staff, remember you have to complete your run in an hour max..... #socialdistancing #stayhomesavelives #protectthenhs
Happy St George's Day
George was an excellent soldier and was chosen to protect the emperor, Emperor Diocletian. Emperor Diocletian was not a Christian, in fact he hated Christians! He ordered that any Christians within the Roman army should be killed! George disagreed with the emperor and told him that he was, himself, a Christian. The emperor didn't want to lose one of his best soldiers and tried to convince George to stop being a Christian. He even offered him land and money! Time and time again, George refused the emperor's offers, saying that his Christian faith was too important to him. Eventually Diocletian lost patience and had George beheaded on 23rd April 303. (This is St Georges day in our country)
22.04.2020
Art Challenge by Mrs Barclay
Good afternoon children ! Each week I will be giving you a new artist to research and am challenging you to create artwork based on their style . You could paint, use fabric, use food, junk model or anything else you can think of . Remember to use scale think big / think small .
This weeks artist is Hundertwasser
(Year 6 you could do an artist profile as you did for Gaudi) . Post them onto Facebook or email them to help@st-georges.lancs.sch.uk . I can't wait to see your creations ! Take care
Stem Challenge by Mr Norris
It's Wednesday afternoon which means it's time for a new STEM challenge ! The rockets that you made since the last STEM challenge have been brilliant and they all look amazing - some of you even managed to launch them! My winners this week are Cian O'Donohoe and Molly Holland - well done on your fantastic rockets you two and well done to everybody who took part.
Mr P has actually pinched some of my STEM challenge this week in one of his Parbold Pop Ups! This week, you will able to see satellites flying overhead at night. Pick a night to stay up with your parents and watch them fly across the sky. Theres some information on this website on when to look out for them - https://james.darpinian.com/satellites/?special=starlink
20.04.2020- Welcome Back!
Welcome back everyone, I hope your enjoying the sunshine - apart from those of you on the medical front line. I hope you're safe, well, still full of energy, and still working hard..... you're time will come xx
And in very strange circumstances, a very big welcome to our incoming reception parents, who are beginning to join the Facebook page, in preparation for their Facebook live introduction at some point in May! But for those of you who are established Georgians, here are this weeks Sunday Saviours. Remember please..... EVERYTHING we publish is aimed at supporting your home life, it is not compulsory, it is not a necessity.... if it doesn't work for you, ignore it. The aim of the Sunday saviours are to give you tips of what to achieve each week; to stop you feeling overwhelmed, and if you want it, to give you a guiding light of a route to follow. That's all. I hope you're all doing ok; I know that reality is kicking in for some of you now, but remember your over riding priority is to keep your kids fed, watered and safe..... that's it. If you do that, we can sort the rest when we're back. I promise you that.
19.04.2020
Easter Competition (Mrs Foth)
I've just been "judging" the Easter colouring competition with my family and we are all agreed that the entries were ALL so good, that everyone who entered deserves a rainbow reward.
06.04.2020
Why not .... Just for fun, and to brighten up our Facebook page.
Easter Not a Competition
Decorate an egg
01.04.2020
Mrs Fothergill's Easter Competition
Hello everyone, as we approach the Easter holidays I thought I'd set some Easter challenges.
Easter Colouring Competition: Pick one of the sheets below (download below) to print off and colour. Post your finished colouring sheets onto our Facebook page or alternatively email them to (help@st-georges.lancs.sch.uk). There will be a prize for the best in each year group.
30.3.2020
Timetable
Here is an idea for a timetable you might want to use to structure your days. You could change it to make it work for you, add things to it, take things out, make it your own or keep it as it is. (Go to the bottom of the page to download).
Useful Contact Details
Andy has composed a list of useful contact numbers should you or your child need them during the pandemic. (Go to the bottom of the page to download).
Sunday Saviours
To keep it all real, and to stop our heads going at a million miles an hour, I have published 6 Sunday Saviours. Small, achievable things to accomplish in a week. To ensure we're not over whelming ourselves, to ensure we don't feel rubbish, to ensure we keep up only with ourselves.... not the Jones. How many of last weeks Sunday Saviours did you complete?
Create a workspace for your kids to use?
Say the School Prayer with them each evening, or my favourite evening prayer? For example, "Lord keep us safe this night, secure from all our fears. May Angels guard us whilst we sleep, until morning light appears. Amen."
Did you log into any assemblies? - these are every day, at 11:00am.
DId you begin to download the seesaw app?
It's now time for this weeks Sunday Saviours.....
Each Day - Read, or get your kids to read (either a book, bug club, or kindle, or audible) But one of the things that could be lost, isn't academic stuff - we'll sort that, it's resilience to challenge, perseverance to challenge and work stamina. Infant kIds should be able to stick on a single task for 6 minutes, plus their age. So, a 4 year old should be able to sustain a task for around 10 minutes. Junior kids should be able to sustain an activity for 11 minutes plus their age. So a year 6 kid 11 + 11 = 22 minutes. Of course, things lengthens with adult interactivity.
Daily Maths for the above length of time..... TT Rock Stars for the juniors, Numbots for the infants. We also have my maths for both. And White Rose Hub have loads of stuff on line, and we've sent you the details for this.
Headspace - i believe this is now free for everyone. It's brilliant. I've always used it. This is a biggie.... just chose a topic, and meditate with your kids daily, twice a day would be great....
Check last weeks.... achieve a couple more. To stick with the programme, prioritise a tidy workspace for the kids.
If winging it is still working, stick to it, if not, set up a structure. We sent one out last week, I'll publish another one on Facebook tonight.... for you to use if it helps. Any problems, email help@st-georges.lancs.sch.uk
Do daily exercise (Your own, Joe Wicks, 9.00am on Youtube, Cosmic Kids, this is on line, available any time)
Andy's Weekly Address
Wow..... how weird is this!? But take a step back, look around at everything you've achieved, and toast yourselves, and your family.... well done everyone. May I start by thanking everyone for their magnificent support you have afforded us during the past week, it really is most kind. It's been a challenging time for us all, but none more so for those on the front line. I really don't know what to say to you, apart from thank you. It is your work that allows me to sleep at night.
29.3.2020
Miss Berry and the Chorley SSP have set up a Cross Country Challenge. How many of us can still go and run a mile over the weekend? Post your pictures and videos onto the St George's Facebook page, send them directly to the SSP by email CSSP@buckshaw.lancs.sch.uk or add them to your class Seesaw. The Chorley SSP will award this year's trophy to the school with the most participants. Happy running everyone!
On Thursday we had a gazebo stolen from the school grounds. Some gazebos have sadly been broken by the wind over the weekend. We will replace in full when this pandemic is over. Sorry for any inconvenience caused.
Father Mike has produced a document called 'Praying at Home' with the church being closed. This can be found on the school's Facebook page or you can request an electronic copy by emailing help@st-georges.lancs.sch.uk.
26.3.2020
Schools have been asked to stay over the EASTER break to allow KEYWORKERS to go into work. To enable us to staff this, please can you email SHARON in the office if you're a KEYWORKER and require DAY-STAY at St George's over the EASTER holidays.
DAY-STAY - Monday - Friday inclusive including BANK HOLIDAYS.
As always please take note of Government instruction, and you should only be going into work if you're a KEYWORKER whose work is essential to the nation's COVID-19 response.
Please email SHARON by 5:00 pm tomorrow should you wish to utilise this service.
25.3. 2020
Each week, Mr Norris will be posting a STEM (Science, Technology, Engineering and Maths) challenge for you all to get involved with. This week is a Science Selfie Competition. Who can take the best selfie picture capturing the whackiest, most imaginative, craziest science at home? This can be an investigation or science in your garden or around the house. Please post your entries on the school's facebook page or drop us an email on help@st-georges.lancs.sch.uk.
Free School Meals
For those of you on free school meals, you can collect daily packed lunches, or weekly hampers, Collect weekly hampers on Monday. Both collections are from the Kitchen door.
Tablets
If any family does not have access to a tablet or phone ot the ability to access SEESAW. Please email help@st-georges.lancs.sch.uk and we will happily lend you a device from school.
Facebook
Sign up to the school page to keep up to date with staff, school and pupils.
7:00am - Mr Purcell's Parbold Pop up! (daily)
9:00am - Yoga or Joe Wicks
9:30am - 3/4 Story Time (Live)
11:00am - Worship (Assembly)
1:30am - Infant Story Time (Live)
8:00pm - Y5/6 Story Time (Live)
18.3.2020
We have been instructed by the Government to CLOSE St George's on Friday at the end of school for MOST PUPILS.
Exceptions to this at the moment include:
If your child has an education, health care plan, is in receipt of free school meals (not infant free meals) , or if you are a key worker i.e. one or more parents work in the NHS, armed forces, prison service, delivery drivers for supermarkets, teacher of a school that requires you to be in, food industry, social care workers, one or more parents work in the emergency services then school will be open as normal, from 8.30am until 5.30pm.
16.3.2020
In light of new Government recommendations, Chorley SSP confirm that all sporting events and competitions are postponed until further notice. They are considering running some online challenges. At this present time, Chorley SSP hope to continue to run activities onsite at St George's.
16.3.2020
Follow this link for all the latest COVID 19 news IN THE EVENT OF A SCHOOL CLOSURE.
https://www.st-georges.lancs.sch.uk/news/?pid=13&nid=3&storyid=95
16.3.2020
Anyone with a "new, continuous" cough or high temperature is now advised to self-isolate for seven days, as the UK government moves to the "delay" phase of its plan to tackle coronavirus.
16.3.2020
Use this reputable checking tool if you're worried about new symptoms.
https://www.patientaccess.com/coronavirus?fbclid=IwAR3cero4lzNiyGn5CHJGWYs_z7tGdFWo1UdeVVdeHEOLzhLsUCJJEhPOGng
16.3.2020
WOW, well that's been a bit of a week hasn't it! First of all before I talk about our little world, let's applaud the work of the health services and send our very best wishes to the politicians, and scientists who are leading the nation through this quite unprecedented and unexpected of times.
At St George's the decisions that we take aren't based on my amateur microbiology degree I awarded myself over the weekend, they're based on a great deal of cautiousness until we're given the knowledge to be confident again. They're based on limiting risk, as I see it. They're a calm measured set of actions to reduce the risk of COVID 19 popping into see us!
We've pulled out of a few events. Our decisions have been made not to be dramatic, or to create panic, simply out of an abundance of cautiousness, and to try and help the national agenda.
The Easter production, and rehearsals, will now be held in school, more akin to an assembly, rather than in church. This was decided to avoid the mixed social gathering in a building other than school.
Swimming has been cancelled for year for the foreseeable future. Again, for the same reasons as above. The swimming pool is in a public building, that contains a gym. It doesn't seem right for now swimming to continue where we could both catch, and indeed share our germs.
Although we are still collecting for the food bank, a member of staff will take the food up, rather than the kids.
The class 6 bag pack to Morrisons has been cancelled. Again, it's a mixed social gathering
Easter bingo is also cancelled
We will show the events as cancelled on the web cal (ie leave them on, but write cancelled next to the title….. Please check the web cal before ringing school regarding events…. Assume they're are going on, unless we have written cancelled on the web cal)
Facebook is a great way to keep in touch. I still hate it, but I can see the advantages. May I ask though that you stick to the more traditional forms of communication (email, telephone or face to face……. I had 12 messages from parents on imessenger over the weekend…… non of which I replied to! I socialise on imessenger you really don't want me getting confused between the 2! Furthermore, I know you ask each other questions on facebook, that's great…. And yeah, as staff have time, they may reply personally. But this isn't the norm. If you want to speak to staff the channels are personally, email, phone call, letter…. Much thanks.
Sharon has spoken to all readers who valiantly give up their time to help us out. As long as you're fit and well, please come into school as normal—bring a costa for me, and some banter and good news for everyone else!
That said, anyone with a new, continuous cough, or high temperature is now advised to stay off school for at least a week or until the temperature has returned to normal—whichever is the longer.
In school well be washing our hands regularly, but apart from that cracking on as normal.
Before you set off for school tomorrow check out 3 questions.
Andy
13.3.2020
The latest advice is for anyone with a high temperature, or a new cough to self isolate for a week! Accordingly, please, if your child shows these symptoms go into self isolation for the 7 days.
12.30.2020
Although I have no specific information, it is becoming increasingly likely that there is going to be some sort of school closure. Good luck. In situations like this it is my job, and our duty, to make things as easy for you all as possible. School has loads of on line resources that can be accessed from home. Click here to be taken to the information page on the website. As more resources become available I will publish them on facebook, and on the above section of the website.
There is plenty of work you can do at home, but I realise that any school closure will cause massive upheaval. Accordingly, all work is available, no work is compulsory.
At home, during any school closure you can:
Use Purple Mash - consolidate your previous learning.
Use espresso
Kids in year 2, and year 6, you have been sent home some past papers - please do them.... and return these. They will be marked, and used.
You have the current, and previous homework menus that you can access. Discuss them. Complete activities.
Challenge each other on TT rock stars. We'll do a school closure league table!
Learn your lines for the Easter play. It probably wont go ahead as planned, but we will do it!
Learn the songs for the Easter Production. These are available from the website.
You have your key spellings and key words sent home... learn to spell them.
Use twinkle..... I will publish their online resources
read - Use bug Club, use oxford owl use 1st News.
Practise what you know in maths.... use My Maths.
So, it will be certainly very different, but, should it be beneficial to you, theres lots to be going on with.
I assure you that as i get information I will publish it here, and on facebook.
During the school closure I will still write to you weekly, send you regular emails, and facebook updates, and respond to your emails with great haste.
All the best,
Andy