KS 1 Sports Day Postponed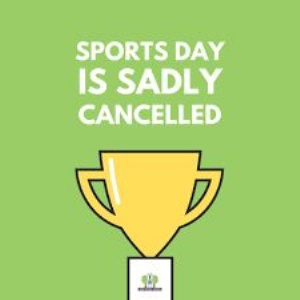 KS 1 Sports Day Postponed
Dear all
I hope this message finds you well. I am writing to inform you with deep regret that we must cancel the highly anticipated Sports Day scheduled for this morning due to inclement weather conditions. The well-being of our kids is of utmost importance, and it is crucial that we prioritise their welfare during such circumstances.
Although we understand the disappointment this news may bring, I want to assure you that we hope to reschedule Sports day for Tuesday of next week, depending on Albany availability.
While it is disheartening to delay an event that generates such excitement and enthusiasm, we firmly believe that the decision to reschedule is in the best interest of everyone involved. We want to ensure that all participants can fully engage in the activities without compromising their safety or experiencing any unnecessary discomfort due to the current weather conditions.
We kindly request your understanding and support in communicating this change to your child. It is important for us to maintain a positive and resilient spirit, emphasizing that postponements are sometimes necessary in the face of circumstances beyond our control. We appreciate your assistance in helping your child adjust their expectations and encouraging them to look forward to the rescheduled Sports Day next Tuesday, which will be confirmed later today when I've spoken to Albany.
We will continue to monitor the weather forecast closely to ensure a successful and enjoyable event next week.
Once again, please accept our sincere apologies for any inconvenience caused. We greatly appreciate your ongoing support and understanding as we navigate these unforeseen circumstances. If you have any further questions or concerns, please do not hesitate to reach out to us.
Thank you for your cooperation, and we look forward to seeing you soon
Warm regards,