COVID 19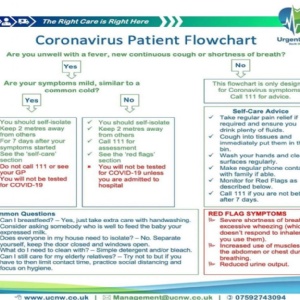 COVID 19. Latest updates will appear on this log, newest content on top.
06.04.2020
Why not .... Just for fun, and to brighten up our Facebook page.
Easter Not a Competition
Decorate an egg
Okay everyone ! We know how talented you all are from the amazing hats, jumpers and costumes you produce on our special school days so we have decided to run an Easter not a competition to decorate an egg ( or a few ) in an innovative and eggciting way !
Remember to hard boil your eggs.... Poached, scrambled or fried don't work as well.
- Post your pictures on Facebook on Easter Sunday.
Have fun everyone !
05.04.2020
Palm Sunday
Palm Sunday marks the start of Holy Week. 🌿🌿✝️
Here is a great video to watch with the children to explain the story of Palm Sunday.
https://m.youtube.com/watch?v=lTmbTuutBgg
Also if you follow this link you can take part in Palm Sunday mass with Father David. https://www.facebook.com/Adlingtonstpaul/videos/213206899935395/
Contact from Rev Mike
If you would like a call from our Vicar during these unusual times, please private message the church's facebook page with a phone number and Rev. Mike will give you a call. It doesn't have to be for anything specific, it can just be to say hello! Let's keep finding ways to stay connected during these times.
Please note Mike probably won't be able to phone you back immediately so please only use this for non-urgent contact!
Headspace
For you NHS workers out there, If you didn't already know. Headspace is offering NHS staff the full subscription for free. Loads of mindful exercises to help sleep, reduce worry, stress, feel positive and there are exercises for kids to also cultivate appreciation and kindness. Have a look of your interested. Take care and keep safe.
03.04.2020
Well done for all the brilliant work you have been putting on Seesaw! We have really enjoyed seeing everything you have been up to.
The next two weeks would have been the Easter holidays and, although we will still be in school with Day Stay, we won't put new tasks on Seesaw. It's time for you all to have a well earned rest! Having said that, please continue to read to your child and listen to them read regularly.
Although we will not be posting activities, we are still here to help. If you need anything or have any questions please email help@st-georges.lancs.sch.uk or you can ring the school.
We look forward to seeing more of what you get up to when we post some new activities from 20th April.
We hope you have a lovely, restful Easter!
01.04.2020
Mrs Fothergill's Easter Competition
Hello everyone, as we approach the Easter holidays I thought I'd set some Easter challenges.
Easter Colouring Competition: Pick one of the sheets below (download below) to print off and colour. Post your finished colouring sheets onto our Facebook page or alternatively email them to (help@st-georges.lancs.sch.uk). There will be a prize for the best in each year group.
Also, if you fancy making something, have a go at an Easter garden! It could be in the garden, in a pot or coloured in a box. I've put some ideas onto the Facebook page. Again, post any finished ones on facebook or email at the address above for us all to admire.
STEM Challenge Week 2
Its Wednesday afternoon which means it's time for this weeks STEM challenge. Last weeks Science Selfies were absolutely fantastic. The winners were Ian K (Class 4) and Spencer H (C7).
The new challenge is based around the International Space Station.
KS1 - Design and make your own rocket.
KS2 - Research a real rocket and later design and make your rocket using chosen media (junk models, paint, ICT) etc.
Like last week, post your entries onto our Facebook page or alternatively email them to (help@st-georges.lancs.sch.uk).
Mr Norris can't wait to see what you all come up with.
30.3.2020
Timetable
Here is an idea for a timetable you might want to use to structure your days. You could change it to make it work for you, add things to it, take things out, make it your own or keep it as it is. (Go to the bottom of the page to download).
Useful Contact Details
Andy has composed a list of useful contact numbers should you or your child need them during the pandemic. (Go to the bottom of the page to download).
Sunday Saviours
To keep it all real, and to stop our heads going at a million miles an hour, I have published 6 Sunday Saviours. Small, achievable things to accomplish in a week. To ensure we're not over whelming ourselves, to ensure we don't feel rubbish, to ensure we keep up only with ourselves.... not the Jones. How many of last weeks Sunday Saviours did you complete?
Create a workspace for your kids to use?
Say the School Prayer with them each evening, or my favourite evening prayer? For example, "Lord keep us safe this night, secure from all our fears. May Angels guard us whilst we sleep, until morning light appears. Amen."
Did you log into any assemblies? - these are every day, at 11:00am.
DId you begin to download the seesaw app?
It's now time for this weeks Sunday Saviours.....
Each Day - Read, or get your kids to read (either a book, bug club, or kindle, or audible) But one of the things that could be lost, isn't academic stuff - we'll sort that, it's resilience to challenge, perseverance to challenge and work stamina. Infant kIds should be able to stick on a single task for 6 minutes, plus their age. So, a 4 year old should be able to sustain a task for around 10 minutes. Junior kids should be able to sustain an activity for 11 minutes plus their age. So a year 6 kid 11 + 11 = 22 minutes. Of course, things lengthens with adult interactivity.
Daily Maths for the above length of time..... TT Rock Stars for the juniors, Numbots for the infants. We also have my maths for both. And White Rose Hub have loads of stuff on line, and we've sent you the details for this.
Headspace - i believe this is now free for everyone. It's brilliant. I've always used it. This is a biggie.... just chose a topic, and meditate with your kids daily, twice a day would be great....
Check last weeks.... achieve a couple more. To stick with the programme, prioritise a tidy workspace for the kids.
If winging it is still working, stick to it, if not, set up a structure. We sent one out last week, I'll publish another one on Facebook tonight.... for you to use if it helps. Any problems, email help@st-georges.lancs.sch.uk
Do daily exercise (Your own, Joe Wicks, 9.00am on Youtube, Cosmic Kids, this is on line, available any time)
Andy's Weekly Address
Wow..... how weird is this!? But take a step back, look around at everything you've achieved, and toast yourselves, and your family.... well done everyone. May I start by thanking everyone for their magnificent support you have afforded us during the past week, it really is most kind. It's been a challenging time for us all, but none more so for those on the front line. I really don't know what to say to you, apart from thank you. It is your work that allows me to sleep at night.
29.3.2020
Miss Berry and the Chorley SSP have set up a Cross Country Challenge. How many of us can still go and run a mile over the weekend? Post your pictures and videos onto the St George's Facebook page, send them directly to the SSP by email CSSP@buckshaw.lancs.sch.uk or add them to your class Seesaw. The Chorley SSP will award this year's trophy to the school with the most participants. Happy running everyone!
On Thursday we had a gazebo stolen from the school grounds. Some gazebos have sadly been broken by the wind over the weekend. We will replace in full when this pandemic is over. Sorry for any inconvenience caused.
Father Mike has produced a document called 'Praying at Home' with the church being closed. This can be found on the school's Facebook page or you can request an electronic copy by emailing help@st-georges.lancs.sch.uk.
26.3.2020
Schools have been asked to stay over the EASTER break to allow KEYWORKERS to go into work. To enable us to staff this, please can you email SHARON in the office if you're a KEYWORKER and require DAY-STAY at St George's over the EASTER holidays.
DAY-STAY - Monday - Friday inclusive including BANK HOLIDAYS.
As always please take note of Government instruction, and you should only be going into work if you're a KEYWORKER whose work is essential to the nation's COVID-19 response.
Please email SHARON by 5:00 pm tomorrow should you wish to utilise this service.
25.3. 2020
Each week, Mr Norris will be posting a STEM (Science, Technology, Engineering and Maths) challenge for you all to get involved with. This week is a Science Selfie Competition. Who can take the best selfie picture capturing the whackiest, most imaginative, craziest science at home? This can be an investigation or science in your garden or around the house. Please post your entries on the school's facebook page or drop us an email on help@st-georges.lancs.sch.uk.
Free School Meals
For those of you on free school meals, you can collect daily packed lunches, or weekly hampers, Collect weekly hampers on Monday. Both collections are from the Kitchen door.
Tablets
If any family does not have access to a tablet or phone ot the ability to access SEESAW. Please email help@st-georges.lancs.sch.uk and we will happily lend you a device from school.
Facebook
Sign up to the school page to keep up to date with staff, school and pupils.
7:00am - Mr Purcell's Parbold Pop up! (daily)
9:00am - Yoga or Joe Wicks
9:30am - 3/4 Story Time (Live)
11:00am - Worship (Assembly)
1:30am - Infant Story Time (Live)
8:00pm - Y5/6 Story Time (Live)
18.3.2020
We have been instructed by the Government to CLOSE St George's on Friday at the end of school for MOST PUPILS.
Exceptions to this at the moment include:
If your child has an education, health care plan, is in receipt of free school meals (not infant free meals) , or if you are a key worker i.e. one or more parents work in the NHS, armed forces, prison service, delivery drivers for supermarkets, teacher of a school that requires you to be in, food industry, social care workers, one or more parents work in the emergency services then school will be open as normal, from 8.30am until 5.30pm.
16.3.2020
In light of new Government recommendations, Chorley SSP confirm that all sporting events and competitions are postponed until further notice. They are considering running some online challenges. At this present time, Chorley SSP hope to continue to run activities onsite at St George's.
16.3.2020
Follow this link for all the latest COVID 19 news IN THE EVENT OF A SCHOOL CLOSURE.
https://www.st-georges.lancs.sch.uk/news/?pid=13&nid=3&storyid=95
16.3.2020
Anyone with a "new, continuous" cough or high temperature is now advised to self-isolate for seven days, as the UK government moves to the "delay" phase of its plan to tackle coronavirus.
16.3.2020
Use this reputable checking tool if you're worried about new symptoms.
https://www.patientaccess.com/coronavirus?fbclid=IwAR3cero4lzNiyGn5CHJGWYs_z7tGdFWo1UdeVVdeHEOLzhLsUCJJEhPOGng
16.3.2020
WOW, well that's been a bit of a week hasn't it! First of all before I talk about our little world, let's applaud the work of the health services and send our very best wishes to the politicians, and scientists who are leading the nation through this quite unprecedented and unexpected of times.
At St George's the decisions that we take aren't based on my amateur microbiology degree I awarded myself over the weekend, they're based on a great deal of cautiousness until we're given the knowledge to be confident again. They're based on limiting risk, as I see it. They're a calm measured set of actions to reduce the risk of COVID 19 popping into see us!
We've pulled out of a few events. Our decisions have been made not to be dramatic, or to create panic, simply out of an abundance of cautiousness, and to try and help the national agenda.
The Easter production, and rehearsals, will now be held in school, more akin to an assembly, rather than in church. This was decided to avoid the mixed social gathering in a building other than school.
Swimming has been cancelled for year for the foreseeable future. Again, for the same reasons as above. The swimming pool is in a public building, that contains a gym. It doesn't seem right for now swimming to continue where we could both catch, and indeed share our germs.
Although we are still collecting for the food bank, a member of staff will take the food up, rather than the kids.
The class 6 bag pack to Morrisons has been cancelled. Again, it's a mixed social gathering
Easter bingo is also cancelled
We will show the events as cancelled on the web cal (ie leave them on, but write cancelled next to the title….. Please check the web cal before ringing school regarding events…. Assume they're are going on, unless we have written cancelled on the web cal)
Facebook is a great way to keep in touch. I still hate it, but I can see the advantages. May I ask though that you stick to the more traditional forms of communication (email, telephone or face to face……. I had 12 messages from parents on imessenger over the weekend…… non of which I replied to! I socialise on imessenger you really don't want me getting confused between the 2! Furthermore, I know you ask each other questions on facebook, that's great…. And yeah, as staff have time, they may reply personally. But this isn't the norm. If you want to speak to staff the channels are personally, email, phone call, letter…. Much thanks.
Sharon has spoken to all readers who valiantly give up their time to help us out. As long as you're fit and well, please come into school as normal—bring a costa for me, and some banter and good news for everyone else!
That said, anyone with a new, continuous cough, or high temperature is now advised to stay off school for at least a week or until the temperature has returned to normal—whichever is the longer.
In school well be washing our hands regularly, but apart from that cracking on as normal.
Before you set off for school tomorrow check out 3 questions.
Andy
13.3.2020
The latest advice is for anyone with a high temperature, or a new cough to self isolate for a week! Accordingly, please, if your child shows these symptoms go into self isolation for the 7 days.
12.30.2020
Although I have no specific information, it is becoming increasingly likely that there is going to be some sort of school closure. Good luck. In situations like this it is my job, and our duty, to make things as easy for you all as possible. School has loads of on line resources that can be accessed from home. Click here to be taken to the information page on the website. As more resources become available I will publish them on facebook, and on the above section of the website.
There is plenty of work you can do at home, but I realise that any school closure will cause massive upheaval. Accordingly, all work is available, no work is compulsory.
At home, during any school closure you can:
Use Purple Mash - consolidate your previous learning.
Use espresso
Kids in year 2, and year 6, you have been sent home some past papers - please do them.... and return these. They will be marked, and used.
You have the current, and previous homework menus that you can access. Discuss them. Complete activities.
Challenge each other on TT rock stars. We'll do a school closure league table!
Learn your lines for the Easter play. It probably wont go ahead as planned, but we will do it!
Learn the songs for the Easter Production. These are available from the website.
You have your key spellings and key words sent home... learn to spell them.
Use twinkle..... I will publish their online resources
read - Use bug Club, use oxford owl use 1st News.
Practise what you know in maths.... use My Maths.
So, it will be certainly very different, but, should it be beneficial to you, theres lots to be going on with.
I assure you that as i get information I will publish it here, and on facebook.
During the school closure I will still write to you weekly, send you regular emails, and facebook updates, and respond to your emails with great haste.
All the best,
Andy