Coronation plans from the Church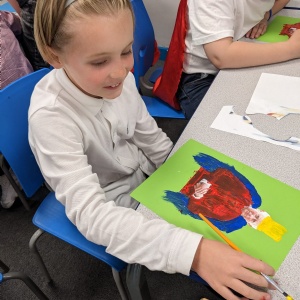 Coronation weekend, what are your plans?
On the day itself, St. Laurence's Church, Chorley will be screening the Coronation at 11am, with breakfast barms available from 10am and cream teas after the ceremony.
At 5pm on Saturday 6th, our Evensong in Thanksgiving for the Coronation of His Majesty King Charles III will take place, and features a wonderful selection of music, chosen by Gordon Blackledge
Sunday 7th, following the 9.30am service, join us and the rest of the nation in a 'Big Lunch' a chance to share time together on this momentous occasion.
Our Coronation 'Big Lunch' starts about 11am and we invite you to bring food to share, and any Royal memorabilia you'd like to show off too!
Activities, including BIG GAMES and children's crafts will be available and there will be a 'Right Royal Quiz'.
We look forward to seeing you and sharing time together on this special weekend
This weekend, you, your family & friends are invited to all events and services taking place!
Friday 7.30pm 'GO on Tour' Variety show comes to St George's Church Hall, £5 tickets on door, all proceeds to North West Blood Bikes Lancs & Lakes
Saturday 5pm Evensong in Thanksgiving for the Coronation of His Majesty King Charles III
Sunday 9.30am Eucharist followed by Coronation 'Big Lunch' - free giant games & activities for children all available