Fund Raiser for the Pond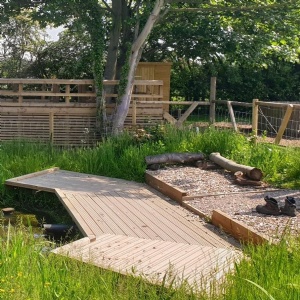 As a fundraiser for the new school pond, we were very busy before we broke up and the children have worked really hard to produce some beautiful Christmas art. We are sending these lovely artworks off to a printer 'My Child's Art' who can put this image on items from Christmas cards, to other gifts. The school will receive 20% of proceeds which will go toward the £3400 we need to raise to fund the beautiful new school pond and hopefully school ducks which we should be receiving in March.
Once the artworks have been uploaded they will be visible for you to view via a secure portal (logins will be sent home with the children in a couple of weeks once they are ready!). You can then select any Christmas gifts you'd like to buy with your child's artwork. Hopefully this solves a few Christmas card/present headaches for parents too!
i know what the grandparents here will all be getting!