Speaker's Day 2022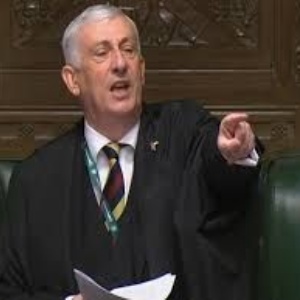 Our annual trip to the Houses of Parliament was electric this year.
Our annual trip to the Houses of Parliament was electric this year. We headed down to London on the 9.11 train from Wigan, and the enormity of the day soon began to dawn. As the sun rose above the Wigan Horizon we started bumping into other local schools. The journey down to London was phenomenal - the kids were tremendously well behaved, despite their obvious excitement about the day. Arriving in London 2 hours later we went on the tube to Green Park, where we walked through the park to Buckingham Palace. As we were taking in the beauty of the Palace we noticed that the Royal Standard flag was flying, signifying that the King was "at home" As it transpires he wasn't because, as we stood and watched King Charles drove past a deserted Queen Victoria memorial. The King waved at us, and smiled as he drove into the Palace Grounds. Magical. The day continued operating at this high level of energy. Eating lunch at Westminster Abbey, touring the Houses of Parliament as dusk fell, meeting The Speaker, and your MP, Sir Lindsay Hoyle, then walking back to the tube along the River Thames with all the magic and energy of the lights. It was an amazing day, but for me the amazement was elsewhere, and it's even in our kids who were themselves electric.
For me though the magic of the day went beyond that, the magic of the day was Chorley, and Lindsay. From the moment we stepped foot onto the platform at Wigan, to the moment we dismissed the last kid we were surrounded by other schools from Chorley. We saw kids and staff from St Joseph's, Withnell Fold, St James, St Mary's, St Michael's. We had good chat's with kids from Heskin, we toured the houses of Parliament with Highfield. Fr David was delighted to see his old school Adlington St Paul's, he was recognised by kids from Anderton Primary - the trains were full, as Chorley, almost literally went to London. What a time to be alive. And what a vibrant energetic town to work, play and live in.
Thanks to all for their support, and help in organising and executing the trip. Photos are in the 2022 - 2023 Gallery.