Education Sunday & Focus Week - The Arts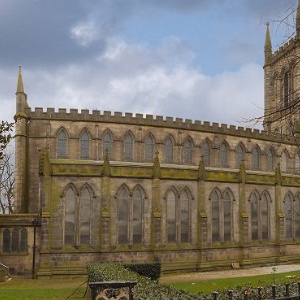 Anticipation is high for the week ahead....
Anticipation is high for the week ahead.... certainly from me.... and what could be a better way to start it than by the whole school going to church, to pray, ask for guidance, give thanks for the love and to prepare for the Arts Week. The kids were ace as they as and led worship, Naomi once again did a wonderful job leading Ethos group, preparing them and supporting them, as they led us through worship. We look ahead now, with God's blessing to the Focus Week Ahead of us - Focus on the Art. Check out a bespoke Gallery for the photographs for this week. Take care folks, and if you haven't don't already, please return your parent survey.
"Another exciting and busy day in Class 6. We met the real explorer Jackie Hill Murphy to learn about female explorers and also about people who have explored Africa. We learned about our class explorer John Hanning Speke. We got messy with dough to create our 3D topographic maps of Africa. We loved ending our day with using a map of school in a fun orienteering challenge."
"Another fun filled day of learning through wonder and adventure! We started the day with orienteering and class 5 really impressed me with their map reading skills of the school grounds. We had a visit from Jacki as "Isabella Bird" a female explorer from centuries ago and the children asked some great, relevant questions about the changes in exploration over time. This afternoon we have been creative and the children have produced their own collage art in the style of Kitsune Yumiko- you can see how fantastic they turned out."
"Wow! What an adventure class 4 have had today! After unpacking an explorers backpack, we then all went in a hot air balloon basket and imagined all the places we could fly over. This afternoon continued with Dan Tastic the explorer telling us about exploring the polar regions. Then we warmed up by journeying off to the Caribbean, which will be our destination for the week. We can't wait to see what we will find out tomorrow."
"A solid start to focus week. I do think we landed a brilliant explorer to study in Shackleton Year 6! What a leader!"
"Great Explorer Week Day 2 saw a visit to school from Jacki Hill Murphy who explained all about the great pioneer female explorers and all of the hardships they had to overcome.
She spoke about the legend of the lost gold of the Inca, in Peru. She showed us the map that she followed to try to find it. The trail went cold so perhaps one of the children at St George's might take up the search in the future.
We've enjoyed orienteering where we have developed our map reading, team work and problem solving skills.
Today has been all about exploration on land….tomorrow the focus will shift slightly to exploring the stars"
Class 3 have had an amazing start to Explorers week!
We found out about Mexican explorer Hernan Cortes, we visited an hot air balloon basket and had an incredible session with Dan-tastic!"
Class 4 have made maps to show Christopher Columbus' journey across the Atlantic Ocean.
Class 3 had a fun packed day with a very enjoyable visit from the Oceanographer, making Mexican headdress for tomorrows food tasting then in the afternoon a very active session with Freshwater Threatre Company.
Class 10 creating a sea monster in Literacy, designing a persuasive poster to advertise Tierra del Fuego (we don't need persuading, we want to go already), visiting outer space in the wonderdome planetarium, meeting oceanographers and starting our final piece of art inspired by Joaquín Torres García.
One day to go but lots to cram in….with a big final surprise thrown in…
Year 6 met an Oceanographer this afternoon and continued with their Linda Lang inspired art. What a week it has been! Last day tomorrow but still plenty to squeeze in.
Class 8 had a wonderful time in the space themed wonder dome this morning. It was amazing to stop and think about our place in the universe and the magnitude of it all. We also considered further space exploration in the future and how this might lead to people living on the moon !