Bishop Philip's Visit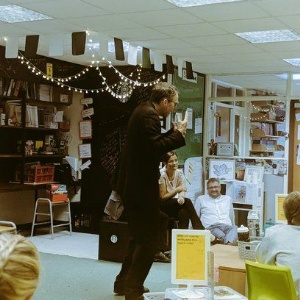 Bishop Philip came to school this week. He visited the children in their classrooms and led our worship before enjoying lunch with some of children in our school hall.
We were honoured to have Bishop Philip, Bishop of Burnley, in school this week. He enjoyed a tour of school, popping in to the classes to introduce himself and say hello. Bishop Philip led our worship, telling us the fantastic story of King Nebuchadnezzar and the three friends who trusted in God against all odds. Class 7 and Class 10 were also able to grill the Bishop on a range of different topics. Class 7 wanted to know all about his job and how he became a Bishop and Class 10 impressed him with questions ranging from heaven to Climate Change!
For more information, including a video of collective worship, see our Twitter page ( @stgeorgesce).